Despite the widespread embrace of cloud technology, tangible benefits often remain frustratingly out of reach for many businesses and enterprises today. The finish line — where IT scaling, maintenance and innovation are made easier — is fully visible, but the legs running towards it feel like they're moving in place.  
Why? What's holding companies back from modernised systems that simplify mobility and remote work, that offer a foundation for business continuity regardless of global disruption? In our experience working with companies on cloud adoption, we've identified five common hurdles that prevent a successful transition to the cloud. In this blog, we'll discuss exactly what they are and how you can overcome them to achieve true cloud benefits for your business.   
Creating a Clear Cloud Migration Strategy
A smooth transition to the cloud begins with a comprehensive, detailed plan. A basic migration strategy includes goals and objectives for the project — for example, replacing a physical data centre with virtual infrastructure or enabling field workers to use mobile solutions to update business systems in real time. However, a truly effective migration strategy takes more into account. It identifies business outcomes, mission-critical systems, and data, and determines how to minimise disruption in the move to the cloud. It also includes realistic timelines and initiatives to get buy-in from employees and other stakeholders throughout the transition.  
Unless a business or enterprise has resources with cloud migration experience on staff, planning a cloud migration is best done with experts. Engaging with professionals who have a track record of helping businesses successfully transition to the cloud will provide valuable information on technology and proven processes for the project.
Choosing Optimal Cloud Migration Options
There is more than one path to the cloud. Every cloud migration should begin with desired business outcomes and a full technical assessment to understand the current IT environment, identify options for a cloud platform and determine the best way to migrate business applications. An experienced cloud partner can also ensure businesses mitigate technical debt effectively throughout this process. Outdated or unnecessary components that companies carry into the cloud has a tangible cost associated with it.
Some businesses and enterprises have learned by experience that the best plan for cloud modernisation isn't to insist it happens all at once. In fact, careful, incremental progress can often be the best way to ensure minimal disruption to operations and that business processes work as expected in the cloud. Additionally, other businesses may determine that the best configuration for their IT environment is to maintain some on-premises systems. For example, a hybrid configuration ensures continual access to data or eliminates latency associated with data transport to and from the cloud. Again, an experienced cloud partner has the expertise to help determine the best configuration.
Continuous Improvement
Another issue can stand in the way of businesses seeing maximum benefits from a transition to the cloud: Cloud migration does not equal cloud modernisation. A "lift-and-shift" may move infrastructure and applications to the cloud quickly, but any inefficiencies or gaps in processes that existed with on-premises systems will move along with them. Migration should be looked at as the beginning of the journey not the end.
Cloud modernisation and business transformation requires a close alignment between business and IT leaders. Alignment on business outcomes, and a determination of key process, tool or personnel modifications is extremely helpful prior to moving to the cloud. Then, if approached systematically, cloud modernisation — with guidance from an experienced cloud partner and with clear objectives designed to produce measurable returns — will advance businesses on their transformation journeys.
Additionally, staying up to date on new tools and services that hyperscalers release each quarter is vital to enabling new capabilities and innovation. Striking the balance between continuous improvement and cloud governance is key in a successful cloud deployment.
Prioritising Security and Governance
Unfortunately, it's common for businesses not to have an integrated security strategy. Cloud platforms include best-in-class security. However, they also have a shared responsibility model for security. For example, the cloud platform provider will protect its infrastructure, but users are responsible for creating immutable backups of their data and ensuring there is no unauthorised access to their accounts. Businesses should never assume that because they are using cloud solutions, they're protected from cyberattacks. Working with a partner with expertise in cloud security will help companies to assess their current security policies, vulnerabilities, and threats, and to adapt their strategies for secure cloud computing.
The question of data governance is a related barrier to cloud modernisation. When data is only generated and used onsite, it's easy to understand who owns and controls that data. The answer is less clear when data is generated and stored in the cloud. Clarifying this issue early can eliminate confusion, allow the business to make informed decisions about protecting personally identifiable data, IP, and other sensitive information, and stay in compliance with data privacy regulations.  
Data stored and used in the cloud may also be more accessible to users who log on to systems, even though it's not necessary for them to perform their jobs. Migrating to the cloud makes role-based access control and a zero-trust policy (one that verifies every user's identity) crucial to protecting sensitive data and remaining in compliance with data protection and privacy regulations.
Pursuing Maximum Cloud ROI
While a transition to the cloud may align perfectly with the primary objectives of the project and generate a return on investment, businesses may overlook ways to gain even more from the move. Digitalising processes via cloud solutions can create new data streams, providing businesses with new insights as well. Companies can use this information to optimise business processes, evaluate employee performance, find, and eliminate waste, and learn more about their customers – all factors in a better bottom line.
Data from cloud solutions may even allow businesses to build new revenue streams. For example, remote product or equipment monitoring can enable automatic replenishment of consumable products or notify customers that it's time for maintenance and repairs.
Moving Forward
Whether initiating a transition to the cloud or looking for ways to advance a stalled migration, it's vital to keep pressing on toward the goal. The benefits of the cloud are rapidly becoming table-stakes for operating a competitive business, and organisations that don't modernise their IT systems will fall behind.  
Fortunately, enterprises can rely on cloud migration experts for help crossing these hurdles and maintaining momentum. Their expertise, tools and processes will help businesses and enterprises build a workable plan, strengthen security and data governance, and maximise cloud ROI to finally reach their goals.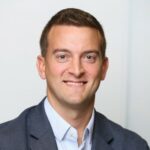 Adam Mommersteeg is the VP of Solution Architecture for Protera, where he leads the
creation, scoping, and delivery of solutions to clients and partners.
As a 15-year veteran in the enterprise technology space, Adam's expertise and focus is
identifying transformation opportunities that will drive the most value, with a strong reputation
for enabling businesses to continuously improve while remaining secure and agile.