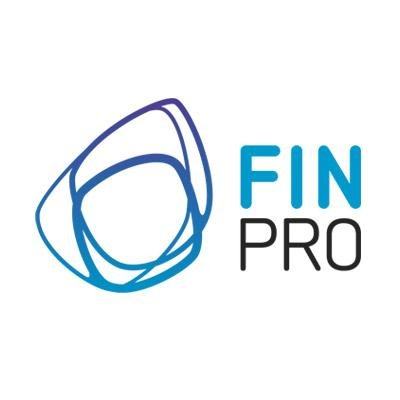 Finpro, the official Finnish export and investment promotion agency, is bringing together IOT and smart utility experts to showcase the latest global trends and innovation in renewable energy solutions at RWM, Energy, Water and Renewables event on stand G36-H39 at the NEC from the 13-14th of September 2016. Avarea, BaseN, Distence, Ionsign, Refecor and Wirepas will be showcasing their technologies in big data, analytics, asset management, M2M and gamification.
Finland is leading the drive for renewable energy solutions and offers the smart utilities industry a wide range of solutions for several critical utility infrastructure segments, such as energy production (heat/cooling/power), water and waste treatment and related smart grid segments. Using big data and IoT, the solutions typically consist of extensive sensor networks that are connected to monitoring, optimisation and automation solutions. The data can be enriched with various external data, such as weather or financial information, to improve the efficiency of operations.
Reijo Smolander, senior advisor at Finpro, says: "A recent report by Markets&Markets showed IoT in the utility market is estimated to grow globally from $4.63 Billion in 2015 to $11.73 Billion by 2020. Finland is a leader in the smart utility sector with smart grid functionalities already operational and with its open energy market, the country is an excellent testing ground for smart solutions. Plus, Finnish companies have the IOT know-how, software and mobile expertise that can be used globally to deliver an immediate and valuable impact to the utility sector."
Efficient smart grid 2.0 infrastructure
Finland has relentlessly developed its electricity distribution domain and many smart grid functionalities – AMR, load profiling, real-time billing, remote control and monitoring – are already implemented in the current system. The level of automation and ICT systems in network operation is high, and large-scale implementations of advanced AMR systems have opened up new possibilities to develop network management and the electricity market. Finland is also home to the world's biggest single IoT mesh network, which enables smart devices to connect automatically without any configuration, infrastructure or third-party networks.
Capitalise your Knowledge, a Growth Program run by the official Finnish export and investment promotion agency Finpro, brings together Finnish companies in the field of Big Data and IoT, helping to improve energy efficiency – in a smart way. Exhibiting on the Finland stand at RWM and exhibiting some of these cutting edge technologies are:
Avarea – Avarea has analytics competence especially in customer analytics and profitability with a wide experience in analytics methodologies including general statistics, machine learning, text mining, econometrics, time-series forecasting, operations research and mathematical optimisation.
BaseN – delivers low-cost, smart living solutions for consumers to monitor energy and water consumption and benchmark usage against their neighbours in a gamification style and high quality IoT solutions for collecting environmental data – such as pollen counting, noise pollution, radiation levels, fertiliser levels. Distence – provide solutions that enable customers to make their existing assets intelligent and bring them into their business processes. Distence offers competitive advantage by supplying customers with relevant, on-time and usable information from their industrial assets and processes.
IonSign – At RWM, IonSign is launching its Neutron Smart Gateway – part of the Neutron family of products for reading smart meters. The new Neutron Smart Gateway is a product for collecting 3rd party Utility Meter Data from many meters across multiple types of FieldBus and Pulse meters through one data transfer.
Refecor – Offers companies off-the-shelf expertise in product and concept design services and specialises in Machine to Machine and Energy efficiency, automated meter reading, electronic products and wireless technologies design and production support.
Wirepas – Wirepas Connectivity solutions are flexibly enabling large scale smart metering in IoT applications. Wirepas technology is used in a variety of applications including Smart Meters (Electricity, Gas, Water), Asset Tracking and Logistics, Clean Tech (solar), Smart Buildings (connected Beacons, environmental sensors, lighting), Smart City (Street lighting), Smart Retail and Smart Logistics.