There is no doubt that cloud migration continues to gain pace within the UK industry. What is less clear is the exact form this transition is taking; from cloud only to cloud first to fully hybrid, there are many routes to take. Recently, Leaseweb conducted a survey of 500 UK-based IT professionals and found a number of interesting trends to unpack. Here, Leaseweb MD Terry Storrar explores further.
Today, especially in the wake of a pandemic which has transformed how we work, cloud platforms are taken for granted as a flexible, cost-effective and scalable way to provide companies with the tools and applications they need. However, our research* has unveiled a few key surprises in how UK IT professionals evaluate, view and use cloud technologies.
Cloud First versus Cloud Only
There is a common preconception that 'cloud only' is the leading trend when it comes to cloud migration, however, our results show that this is not always the case. While cloud is indeed a key component of many IT infrastructures, 'cloud only' is not dominant nor considered a cure-all for every IT requirement. Before the pandemic struck, a 'cloud first' strategy was the most popular response (36%), followed by a 'preference but not commitment' to use private cloud (26%). On the other hand, only 19% stated a dedicated 'cloud only' approach.
The pandemic changed priorities – perhaps prompted by the huge change in working arrangements and the related need for secure, flexible remote working. 'Cloud only' adherents increased to 25%, while 'cloud first' decreased to 25% and then bounced back up to 31% post-pandemic while 'cloud only' remained the same.
These variations are explained by the impact of the pandemic and the size of the company. The research shows smaller companies with under 500 employees were more likely to take the 'cloud only' route. While a 'cloud first' IT strategy has become more normalised since the pandemic (whereas 'cloud only' has not), the key takeaway is the search for flexibility.
Weakening trust in cloud solutions
The findings show that trust in public cloud has diminished over the past two years. One primary reason for this is challenges around controlling cloud costs. Half (49%) of respondents saying they have found it difficult to gauge public cloud usage costs. And while three quarters (72%) of respondents said they had been able to do so, almost half (46%) somewhat agreed it had been challenging.
Migration challenges have also contributed to lower trust, with 57% finding it challenging to migrate workloads out of a public cloud environment. Infrastructure managers were most likely to have experienced challenges with migration (78%). Poor communications also factored into the overall reduction in trust levels; when almost half (49%) of respondents struggle to contact public cloud customer services, it is going to undermine the relationship.
Transitioning from legacy infrastructure
The widespread industry narrative that on-premise has fully given way to the cloud, however, is not as pronounced as might be expected. The research suggests that while legacy infrastructure is becoming less important in the overall IT mix, it still plays an important role in many organisations' environments.
While it is regularly argued that an over-reliance on legacy systems can act as a barrier to innovation and speedy deployment, the results of this survey suggest that does not appear to be the case for many organisations. Instead, companies are focused on deploying applications in the environment best suited to them, which, in some situations, is on-premise.
Nevertheless, it is clear that for on-premise infrastructure, the end is nigh – eventually. 66% of respondents agreed that the industry will see the end of legacy infrastructure within two years, with 29% 'strongly agreeing'. Considering some respondents are still making investments in on-premise infrastructure, this is a strong statement of intent.
Despite the challenges related to supporting legacy technologies, only 19% of respondents said it was forcing their IT strategy to change. As a result, while not the most important component of the modern IT landscape in many businesses, legacy systems are still present as an operational element, which does not act as an obstacle to future innovation.
The case for flexible hybrid solutions
The survey also asked how respondents would describe their organisation's ideal IT infrastructure. The most popular choices were private cloud only (23%), followed by a combination of on-premise and public cloud (20%). Next came public cloud only (17%) and a blend of on-premise and private cloud (14%). Trailing in last place, unsurprisingly, was on-premise only with a mere 7%.
These results indicate an ongoing dependence on legacy systems for many – in tandem with cloud-based solutions. They also show that the vast majority of companies pick either the public or private cloud route and stick with it: only 8% felt a mixture of all three was optimal and just 10% opted for a combination of private and public cloud with zero on-premise.
What does it all mean?
By interviewing 500 people involved in IT infrastructure, from IT Managers all the way up to CIOs, we have gained valuable insight into how cloud strategies are viewed today across the industry spectrum. It is clear that the case for hybrid technology approaches is strong because they offer the flexibility and choice that companies of all sizes need in today's changing business environment. They also help mitigate unforeseen disruptions, such as a pandemic, which is a factor many organisations are not prioritising more than ever before.
It is equally clear that the research suggests the end of new investments in on-premise focused strategies, even though it remains a critical cog in the overall IT ecosystem. Instead, a combination of 'on-premise and private' or 'public cloud and private' points to the versatility the market expects. Ultimately, there is no 'one size fits all' strategy for deploying cloud services and companies should take advantage of a configuration that suits them best.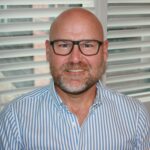 Terry Storrar is Managing Director UK at Leaseweb - a leading Infrastructure-as-a-Service (IaaS) provider. He has brought over 20 years of experience across a range of specialised services to Leaseweb UK and has worked in managed services, cloud, hosting, implementation and architecture. In his role at Leaseweb, Terry oversees business development and operations in the UK, with particular attention to expanding the company's cloud product portfolio.