A term I am hearing more often, from partners and vendors alike, is 'digital transformation'. The question I ask both of others and myself is do we all truly understand what a digital transformation is?
"The Codification of Computing is Upon Us"
When pondering questions such as these I tend to simplify both the concept and idea by drawing out charts on my office wall. The concept of physical or even analogue services is not really described in easy to understand terminology or examples but I will try my best to simplify it here.
Who remembers the Sony Walkman powered by a C90 Cassette tape?
Click To Tweet
Physical, Digital or Analogue Services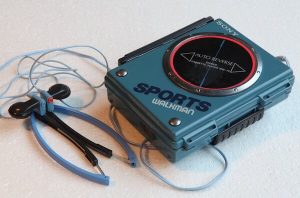 Who remembers the Sony Walkman powered by a C90 Cassette tape? Or pressing forward on a CD Walkman? Who would have thought that a few years later we would be using multifunctional smart phones for calling, searching the Internet and listening to music.
Another example, is the 'democratisation' of the publishing industry that allows for both enhanced physical and digital distribution. Today, any author has the ability to publish in a number of formats and have their publications distributed around the globe at the click of a button. Amanda Hocking, for instance, made her unpublished novel available on the Kindle and has since sold over 1.5m books; I wonder how many authors would have become millionaires without these distribution and promotion mechanisms?
The digitisation of goods and services is creating a new wave of entrepreneurship, and companies that were unheard of a few years ago. Take Uber and AirBnB, whose services have democratised travel accommodation and taxi services.
"The Codification of Computing is Upon Us"
From the network to compute resource, the computing and networking hardware we use has started to become code. Getting from A-B used to require multiple routing tables and hardware investments, but with Software Defined Networking (SDN) this function can be obtained by using software sitting upon legacy hardware and systems.
The computing and networking hardware we use has started to become code.
Click To Tweet
Cloud Computing or Infrastructure as a Service (IaaS) allows for the abstraction of many hardware services to act as one node or instance. And, now we are seeing Cloud 2.0, which has moved beyond short-term workload to fully implemented enterprise systems being adopted in the cloud. For example, IBM Cloudant allows for a database instance to be replicated across different cloud providers and systems for fault tolerance. This means your database is available at the nearest geo-node to your location with a service level guarantee; allowing for unparalleled data processing and services.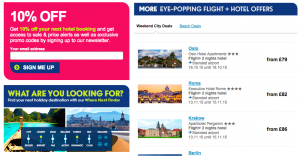 The API Economy
Many come across the term API during our daily lives but what does this actually mean? An Application Programming Interface is a query that allows for intercommunication of disparate or connected systems. When you book your holiday and use a comparison engine the API is sent to a multitude of holiday providers with your parameters such as: location, flight, No. of stars, cost. But you won't see this – just a simple screen brought back to you with the best holiday packages. Cloud services use a number of APIs, ranging from a start-stop virtual machine through to creating new instances and integrating other services such as web caching.
As interoperability standards improve due to customer pressure we will start to see more services driven by the API. For Managed Service or Cloud Providers I believe we will see more applications using 'plugins' driven by an API. And, any Value Added or System Reseller who is building this capability will be positioned for the next wave of computing.
3D Printing and the re-industrialisation of the UK
Need a new hip replacement? Need that 'hard to find' Darth Vader figure? Why not go to a 3D marketplace and print it out.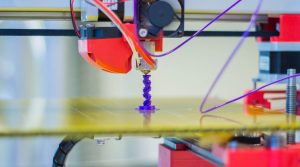 The 3D printing revolution is upon us, and is already being used in various industries from manufacturing to aerospace. Today, our economy is increasingly based upon knowledge and intellectual property.  So how do you protect that intellectual property and then monetise it? And, as we see more manufacturing services move back to the UK – due to 3D printing lowering costs – how will we service the underlying infrastructure needed for what could potentially be a huge demand?
Today, our economy is increasingly based upon knowledge and intellectual property