It seems that 2015 is passing us by incredibly fast. We are already almost at September, and as we ready ourselves for the last stretch of the year, a number of startup companies are bubbling in the background. These startups are developing, showcasing and seeking investment quickly to get their 'next big idea' out to market, and some are already gaining some considerable traction.
[easy-tweet tweet="September's #startup watch list on @comparethecloud from @katewright24″ via="no" usehashtags="no"]
Below are some of the startups that I believe are going to end 2015 on a high and hit the ground running in 2016:
1. Bla Bla Car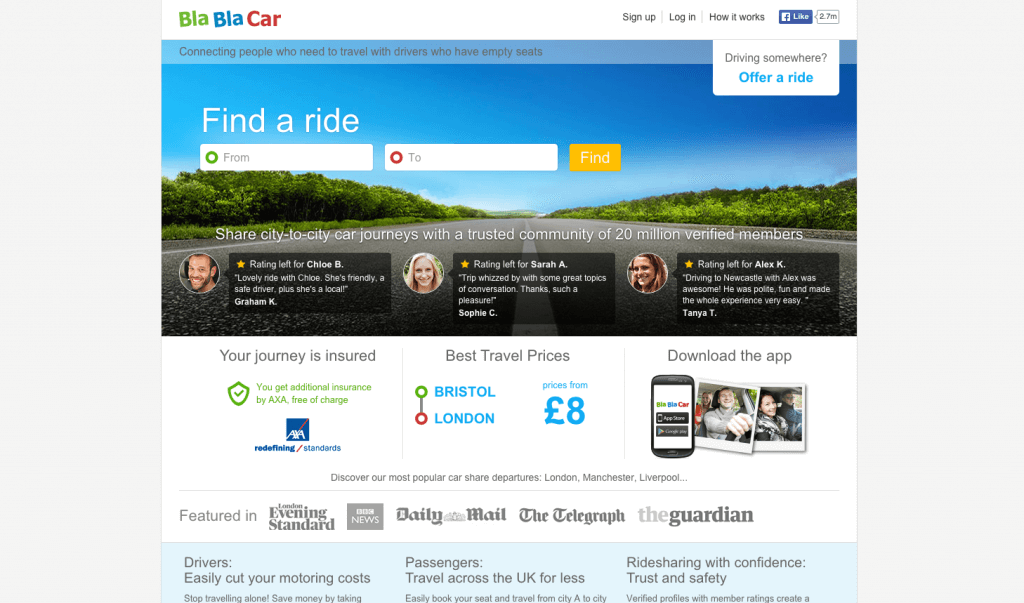 We have moved into an age where the 'sharing economy' has taken the world by storm. Companies such as Uber and Air BnB have seemingly taken over the world in a short space of time. Having seen how quickly these companies have grown and turned over profit, I have no doubt that Bla Bla Car will do the same.
Bla Bla Car is a a way for people to get from A to B via car and travelling with people who want to do the same journey. Instead of having to drive alone, or pay for expensive train/plane/bus tickets, you can hitch a ride with someone going the same way. Alternatively, you can be the one offering the ride and post it on the site. Passengers and drivers are rated by their fellow travellers. It's cost efficient and better for the environment.
With this in mind, it won't be long before you're hitching a ride with Bla Bla Car to the airport, only to stay in Air BnB accommodation while you're away and using an Uber taxi for your site-seeing. Welcome to the new age of the sharing economy.
2.  Podo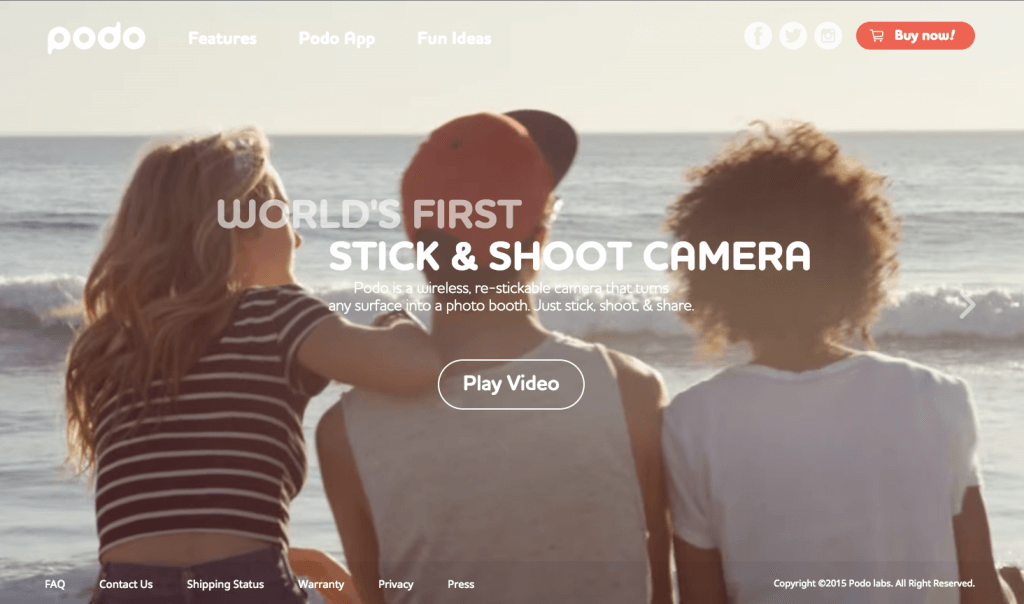 For those of you who have (shamelessly) bought into the 'selfie stick' craze, there is a better alternative out there.
Podo's tag line is "stick and shoot" – and that pretty much sums it up. It is a small camera that you can stick on almost all kinds of surfaces to shoot photos or videos. It has bluetooth which connects to your phone. You use the Podo app to set a timer and then the pictures and videos captured automatically load onto your phone. From which you can share them on all social media platforms.
It allows you to be more creative with the pictures and videos you take, without the limits of the length of a selfie stick (and the one arm required to hold it!)
3. Kymira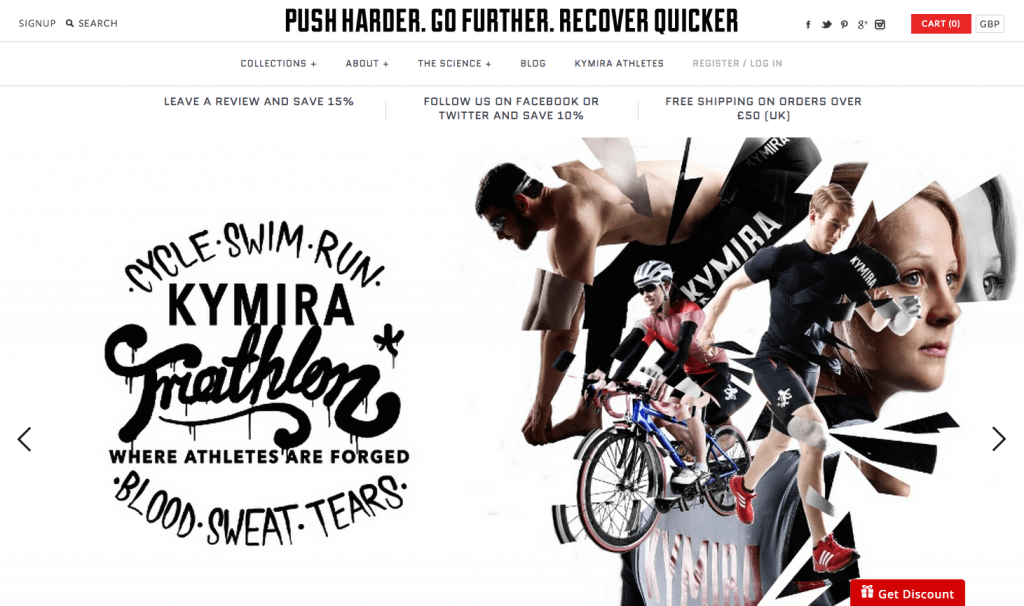 For anyone who is sporty – whether this be on a professional, semi-professional or just a regular at the gym – then this could be an interesting product for you.
Kymira is sports apparel that recycles the body's wasted energy to enhance performance
Developed by graduates at Reading University, Kymira is sports apparel that recycles the body's wasted energy to enhance performance and accelerate the recovery process. The fabric has been forged with minerals that harness the energy your body produces and then converts it into infrared, which is delivered back to your skin through the fabric. This penetrates deep into the muscle tissue and delivers more oxygen to the muscles, thus enhancing your performance.
It may all seem very "sciencey" but the product has been tried, tested, and patented – and is already revenue-generating. Aside from allowing you to perform at your maximum potential, it is also thermo-regulatory and helps your muscles recover faster. I'm sure all of us can sympathise with the 3 day ache after just one gym session.
4. Try.com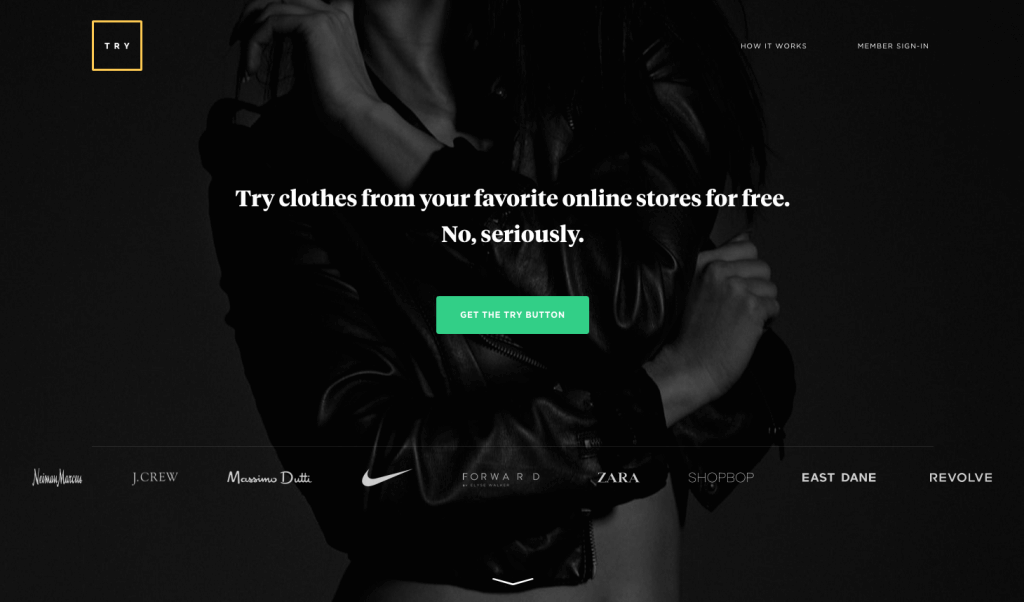 Try.com gives you the opportunity to "try clothes from your favourite online stores for free. No, seriously."
We've all paid for clothes online and then suffered the disappointment when what you ordered is not what you had in mind. Then you have to go through the hassle of sending it back and being out of pocket until the money is refunded. With this website you can order clothes to come to you for free, and then if you don't want them you just send them back within 10 days at no cost to you.
With the likes of Zara, J Crew and Reformation on board, try.com is already rising in popularity and there is huge scope for growth.
5. RefME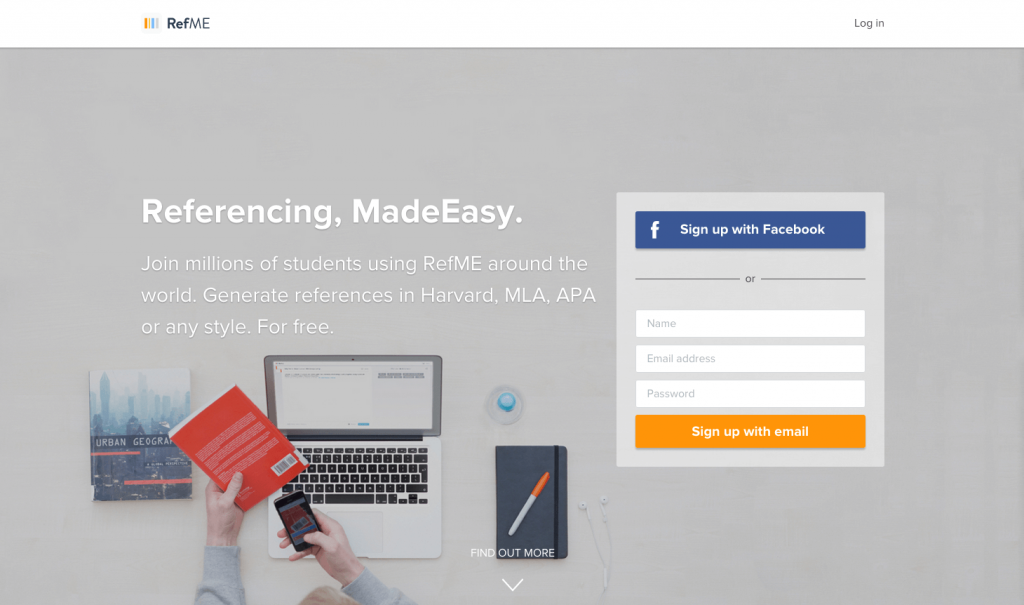 I graduated from university two years ago and the painful memories of Harvard referencing have not faded.
RefME is a website and app that students can use to carry out referencing on their behalf. You create your projects/assignments/dissertations on your account and then start to add your references along the way. You can use your phone camera to scan the barcodes of books and journals, or give the application a website and it will format the reference for you. 
RefME is configured with more then 7,000 reference styles. Gone are the days of losing marks for incorrect referencing. Hooray!
6. Rormix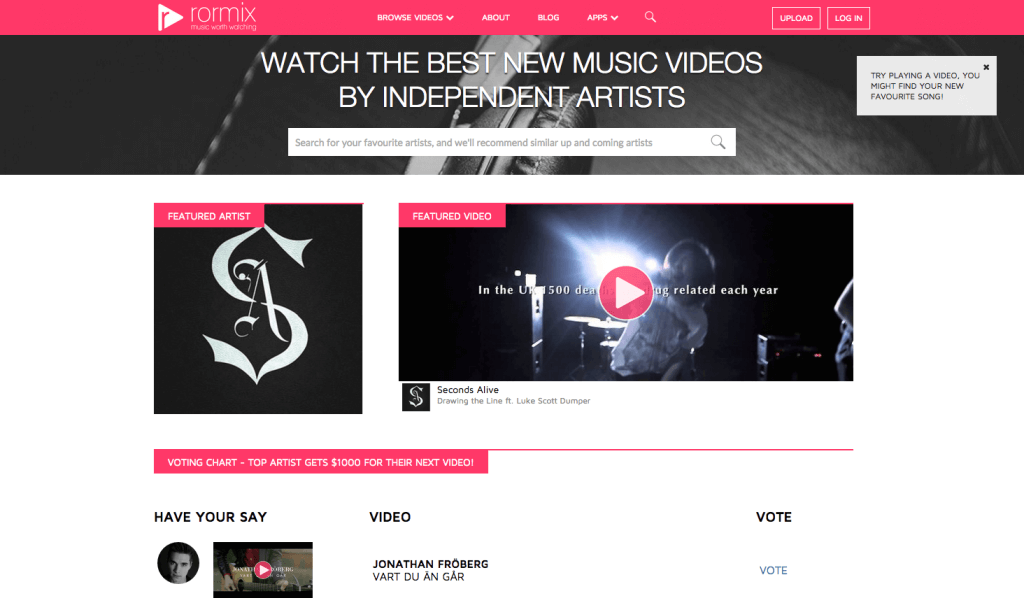 For those of you that consider yourself a bit of a 'music snob', Rormix is your chance to be ahead of the game – it is kind of like a Tinder for music lovers.
The app provides a platform for emerging artists to market their music videos. When you download the app you manage your criteria by the type of musics/artists you are interested in. Rormix will then recommend music to your within that criteria. The app will produce 15 second clips – if you enjoy the clip then 'swipe to like', and if not you can skip on to the next one.
The app is available on IOS, Android and Firefox and free to download. Happy exploring!
7. Cocoon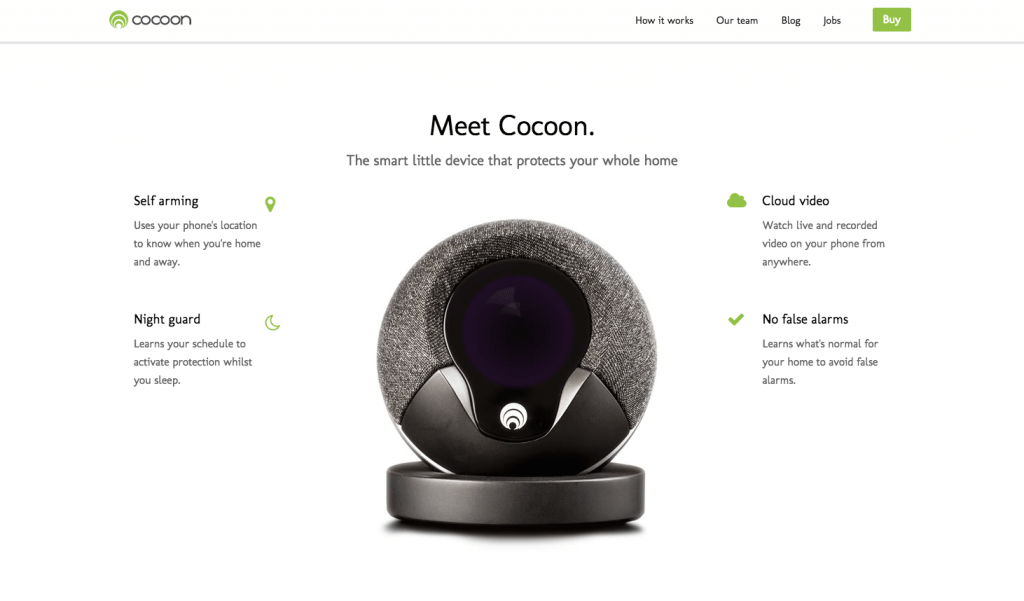 Cocoon has been developed as a new and fresh home security option. It is a small gadget with a siren, HD camera, microphone and motion detector. It is WiFi enabled so it can run through your own WiFi router.
The device learns what is normal in your home and alerts you when something isn't right. You have the Cocoon app on your phone and it sends you real time notifications. It's even pet friendly so have no fear that your hyper puppy will set it off!
8. Skully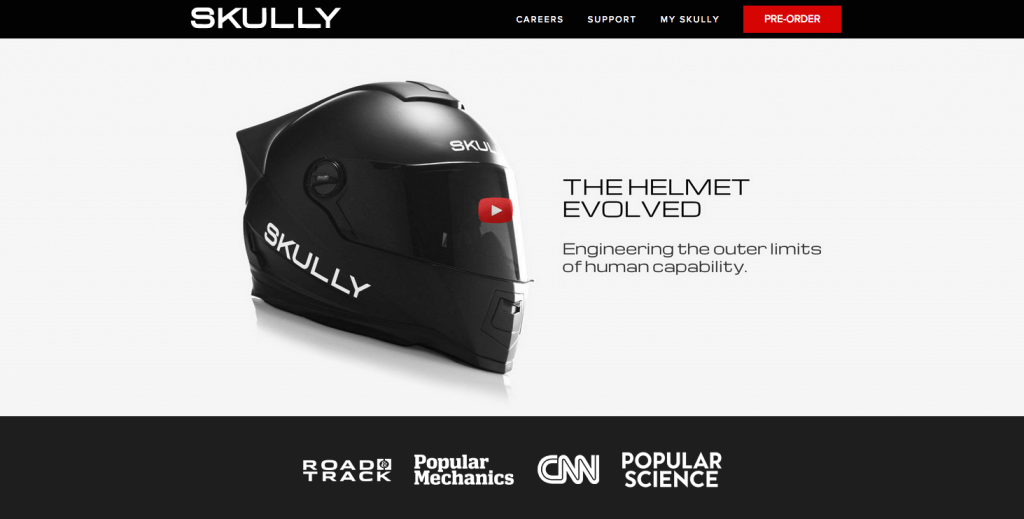 The team at Skully have designed a motorcyclist helmet that is smart to ensure safety and functionality on the road. Essentially the team has taken all of the devices and systems in a car and integrated them into headgear.
The Skully helmet includes a 180 degree blind spot camera, heads up display, situation awareness, GPS navigation and bluetooth connectivity. In terms of safety, the heads up display shows critical information within your line of sight so you can keep your eyes on the road. Also, the blind spot camera ensures that you are fully aware of all your surroundings, avoiding any potential accidents. From a functionality point of view, the bluetooth allows you to use your phone hands free whilst the GPS navigation means that you never miss a turn.
As we move into the new era of driverless cars, there is potential for Skully technology to communicate with these cars. The future of this product is looking extremely exciting.
9. Blaze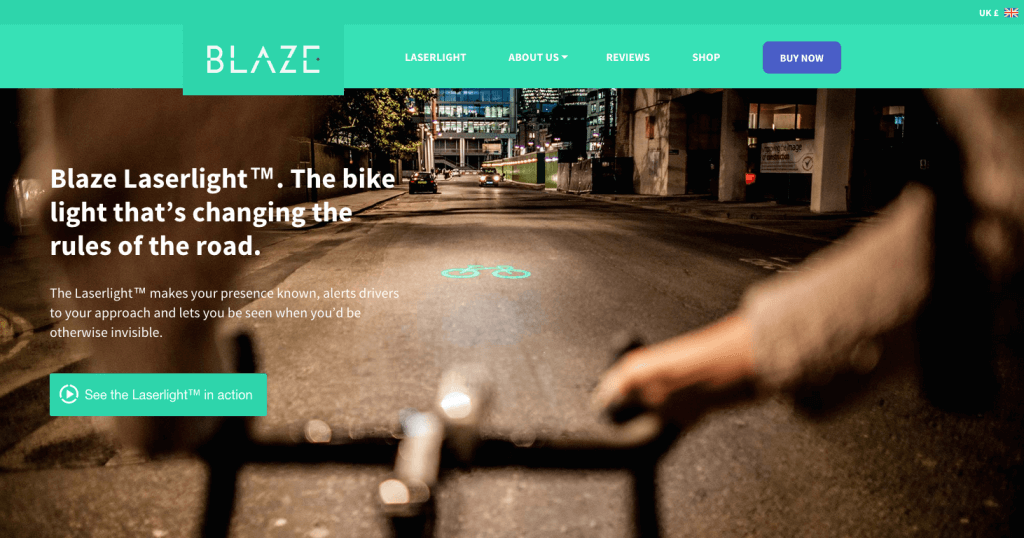 In relation to road safety, Blaze has redefined the bike light for cyclists on the road. The powerful laser light projects a bike symbol six metres ahead of you. This gives the cyclist a much larger footprint on the road and allows them to be seen by other vehicles on the road.
The best part about it? It has all angles covered. Whilst current bike lights will only flash for the back or front of the bike, the Blaze Laserlight shows the whole bike, allowing for great visibility,
The light can be charged via USB, is waterproof, durable and fits on 99% of handlebars. What more could you want?
10. JOBDOH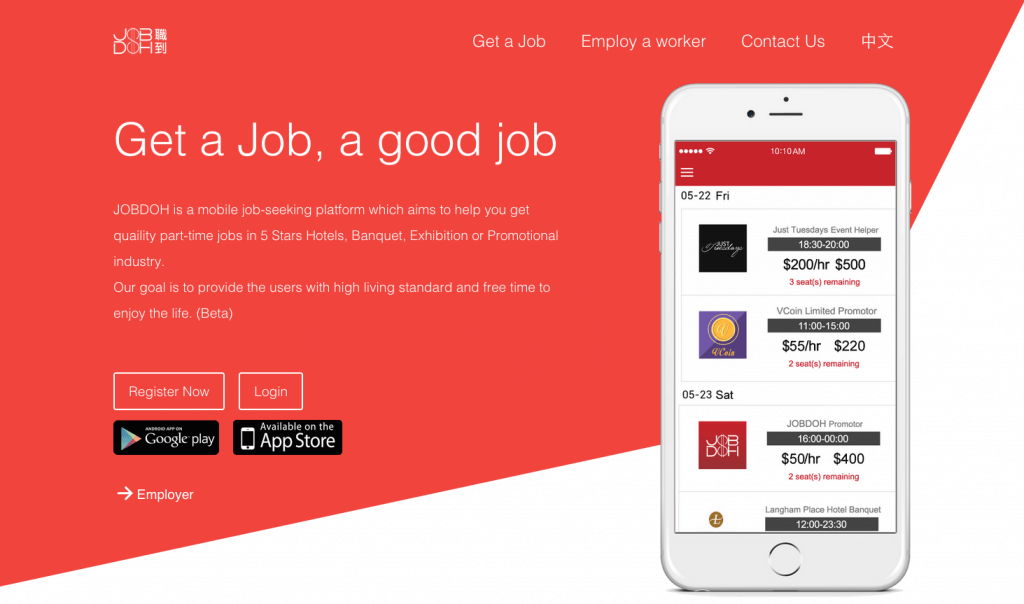 JOBDOH is looking to redefine the industry of temporary recruitment. It is an mobile platform where employers can load jobs and temporary workers can book themselves. Most of the roles are within the hospitality industry and are an opportunity for students and other part-time workers to earn cash by picking up shifts.
There are thousands of recruitment agencies out there doing the same thing, but this eliminates the middle man by putting the employers directly in contact with the workers through an app. Let's be honest, no one really likes dealing with recruitment agents and this allows quick and easy bookings.
Currently the site is up and running in Hong Kong and is proving to be successful, with the hope of expanding globally.
Let's be honest, no one really likes dealing with recruitment agents
It will be interesting to track these companies over the next 12 months. Some are still within their infancy, whilst others have already started turning over a profit. Seeing the vast range of start-up products and services that are emerging, and the innovative technology that drives them, it seems that now is the time to be investing in startups, or even be bold enough to get your 'next big idea' out into the market.