Without the right modes of protection, online gamers may be left open to hackers wanting to access their essential information such as financial and personal data. This is why it is of the utmost importance that anyone using the internet to pass across confidential information, either via online gaming, shopping, banking should be taking the correct precautions to avoid any mishaps online.
[easy-tweet tweet="Participating in #onlinegaming should not be considered as an invite to potential #hackers" via="no" usehashtags="no"]
However, this doesn't mean that you can't enjoy the undoubted thrills and spills of online gaming to the fullest. As long as you are safe online, there is no reason why you can't enjoy your favourite games as often as you like. Participating in online gaming should not be considered as an invite to potential hackers, instead, it should be seen as a creative outsource and provider of quality entertainment, providing unforgettable experiences for over 1.2 billion gamers worldwide. Security should just be seen as the necessary bedrock to allow this enjoyment to take place.
The reality
The risks that come with online gaming are not as serious as some naysaying corners of the media would have you believe. There are currently 700 million gamers using the internet to enjoy their games and according to www.bobsbusiness.co.uk the video-game industry is expected to exceed £86 billion by 2016. The majority of these gamers have never experienced any forms of hacking or unwanted third party intrusions. The risks are only present when firewalls and security systems are absent. According to the same article, 34% of social platform gamers experienced password hacking, with 17% of those affected choosing to stop playing as a result. The odds of a hacker gaining access to your online gaming account are slim and operating with no safety mechanisms is a bit like walking out of your house every morning and leaving the door wide open. But what can you do to completely eliminate the possibility of hackers? Take the right precautions.
[easy-tweet tweet="The video-game industry is expected to exceed £86 billion by 2016″ via="no" hashtags="cloudgaming"]
Steps to Avoid Hackers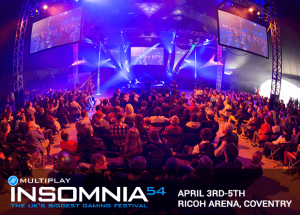 The first and easiest step that you can immediately take to prevent hackers from accessing your important data is to use a difficult password. To improve its quality, make sure that it includes a combination of numbers, lower case letters and upper case letters. Avoid using easy-to-guess passwords such as birthdays and pet names as this information can be easy to find on your social media accounts etc.
Make sure that you have an effective firewall and anti-virus protection server activated on your laptop to ensure that no harmful viruses can gain access to your data. It is also important to make sure that you have backed up all of your online files and information so that if something were to happen, you can always be assured that you have a back-up.
Effects on Online Gaming
Gaming is only an open invitation to hackers if you make it one.
In 2014, as reported on www.develop-online.net, the online gaming industry 'fell victim to a hack that saw $1 billion fake dollars flooding into the gaming coffers'. This attack did set back the industry quite a bit. However, this was probably due to the fact that the gamers involved did not know how to practice online safety whilst gaming. As long as you take the right precautions, your personal data will remain safe whilst online so that you can continue to enjoy your favourite games without worrying about potential threats.
Gaming is only an open invitation to hackers if you make it one. Rigorous safety is the key to hours of enjoyment.