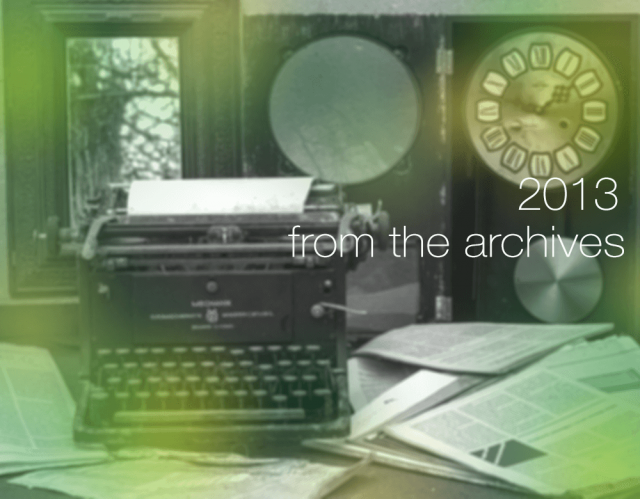 It's very interesting what's occurring in the VDI/Hosted Desktop space at the moment. Microsoft with their offering (and increasing their SPLA costs to partners), VMware buying Desktone, IBM with Virtual Bridges, Cisco with their UCS offering – and now Amazon with their introduction to the race with the WorkSpaces product set. With the bigger players now entering the VDI market place, how can the smaller companies compete? Compare the Cloud asked some of the top VDI/HD companies in the UK to get their take on the market shift.
"Amazon are offering Windows Client desktops (DaaS), not the entire VDI (Virtual Desktop Infrastructure). Therefore you will still need another IT supplier involved to build the VDI (Virtual Desktop Infrastructure); to build the Windows domain, the file redirection servers, the mirrored web interfaces, the application servers and to integrate the desktops with the servers. And then who is going to put an SLA (guaranteed uptime) on all of that infrastructure? Amazon won't.

So, Amazon are offering a virtual desktop. In my opinion their offering is DaaS and IaaS (Desktop as a Service with Infrastructure as a Service). The only difference between this and what every other large US IaaS provider is, and has been offering, is a Windows 7 (or 8) desktop. Personally I think this is great because it strengthens confidence across all segments to prove VDI has not only been set as a precedent for future cloud services, it's also been adopted by the mainstream, it was only a matter of time. Fortunately, many of us far more agile companies realised this a decade ago and have shaped our businesses around this mind set.

Anyone who has successfully implementing VDI solutions will know, VDI is not something you can commoditise. Most businesses IT systems are fairly complex, they don't just run standalone Exchange, Office and SharePoint. In reality, businesses run a myriad of applications, not only do they run LOB applications, they also integrate these applications. So based on the simple DaaS concept of a Windows 7 (or 8) desktop running IE and Office, the reality is the requirement is far greater; Exchange integration between multiple applications, MS Office running multiple plugins, additional web browser requirements, installation and management of 3rd party applications, not to mention the customisation of group policy management for desktops, servers and applications.

So getting into a tad more detail, the issue with Amazon offering VDI is that they wouldn't be able to fulfil the requirements of 95% of most UK businesses and organisations. Most organisations would simply not accept waiting for days for Amazon's support desk to return a call, or fix a problem. They would not be happier with anything less than a named (if not, dedicated) account and project manager, they wouldn't be happy with being told "no you can't have this". And this is something Amazon will definitely say, because they are commoditising the cloud by automating provisioning and selling in bulk. They cannot compete with localised support, agility and the realistic requirement of customised infrastructures that clients demand."

James Mackie, MD Vesk
"Earlier this week Amazon launched a limited preview of Amazon WorkSpaces, its play in the hosted desktop market. So where does this fit in with what's already available?For very small businesses, I am not sure it offers any advantages over using traditional desktop/laptop with Office365, Google Apps or even Dropbox. At the top end, I suspect the IT department will want to have a bit more control; they may still use AWS, but build their own environment instead.That leaves the middle ground, organisations with enough staff to have complex systems, yet not big enough to have an IT department. This is also the area that most existing hosted desktop providers also occupy. Since it seems unlikely that these customers with have the capability to set-up and use the solution themselves, I suspect there will be a channel offering and MSPs/VARs will be the ones pushing this.

For all but the simplest customers though I am not sure it fits the bill. Most want require some form of 3rd party app, such as a recruitment database, integrated with their desktop and office applications. It will be interesting to see what integration will become possible."

Mark O`dell, CEO Connect Cloud Services
"It's interesting to view the developments happening within the VDI market place at the moment. I think the Hosted Desktop/VDI awareness has eventually come into popularity due to the media hype around BYOD. As ever, with correct marketing and execution anything can be sold and sometimes oversold. What is very important to note with the increased awareness of VDI is to endure the requirements are gathered correctly before signing up. VDI is great for most consumer firms but not all and it's imperative that this expectation has to be discussed at the start of any dialogue prior to contract signing.

I cannot see Amazon getting this right due to the in-human element of their service delivery. After reading Brian Madden's article published a few weeks ago, it seems clear that the Amazon WorkSpaces product is far from being a commercial offering, but what it does help with is the general awareness for Hosted Desktop Technologies and the firms that do this well."

Andrew Mclean, CEO Applayer
"As with any product launched from a large enterprise vendor some of the interaction between the end clients always gets overlooked. There always has to be a consultation with the end user, in the same way that you would consult on a physical box. Is it fit for purpose, what is the actual requirement and so on?

Cloud providers that put out 'standard' servers and expect customers to fit in are not providing the core of service that the cloud should be. It is not a commodity sale, it is a consultative sale. But moreover, there should be an ongoing review of requirements. Somehow I think that this will not be the case with the larger players in this market place and there is no substitute for good account management.

There seems to be a similar comment here based around setting expectations and then managing them. These old analogies keep coming up time and time again for service delivery and, if I'm honest, very few large enterprise vendors get this right. Something as critical as ALL of your IT Infrastructure being housed with a single provider needs managing and not just a tick in a box and then click on migrate.

My take on the insurgence of VDI/HD? Well I see this as a stepping stone to true SaaS enablement. Why else would most of the largest tech companies in the world be interested in moving into this space. The hardest first step from localised technology is to virtualise and work from a centralised Cloud System/Service. Once this has been achieved it's relatively easy to convert to any other means of application access/usage once the hard work has been done.

With regards to Amazon and their WorkSpaces product, from what I have seen and read (thanks Brian Madden), they have a long way to go before delivering this commercially as a competitor to the rest. In fact the release of this service will only boost the overall awareness of VDI and Hosted Desktop even more, which will not be a bad thing for everyone else. Maybe they will upsell to their existing clients first, making it an easy transition to VDI."

Mark Southerton, MD Xanadu Technology
So the Hosted Desktop / VDI space is somewhat more complex than it appears at first. Certainly by all accounts Amazon are going to need to provide a more supportive hands-on approach in order to gain serious traction with the enterprises. However it certainly looks like Hosted Desktop is ready to hit the big time and secure widespread recognition as a valuable subset of cloud computing delivering real business value.
Does your business provide Hosted Desktop services – if so what's your take on this news and progress in the market? Or are you a business that's rolled out hosted desktop? If so whats been your experience?