Monitoring software is designed to run in the background, operate quietly and only intervene when needed, much like a designated driver. While other applications and services are busy driving the business forward, monitoring software is diligently running scans and comparing states, silently examining behaviours, and checking that everything is acting responsibly. It's a sober, repetitive, and often thankless task, but the cost of not correctly monitoring a complex IT environment is high.
And while the fundamental goal of monitoring software isn't necessarily to drive us home safely at the end of the night, it does provide configuration and compliance assurance, and by doing so it helps to keep the IT estate and by extension the company's data, safe from harm.
The importance of hardening the IT infrastructure has never been greater. In 2023 so far, there have been numerous headlines pertaining to breaches from around the world that have caused multi-million-pound damage to the companies concerned. In January, T-Mobile announced it had been hacked, with the details of 37 million customers released. Likewise, JD Sports, Atlassian, WH Smith, MailChimp, ChatGPT, PayPal and Twitter have all reported breaches just this year. Along with stolen credentials, the fundamental attack vector is via misconfigurations of core infrastructure, something that reliable monitoring software is able to manage.
But sometimes, the downtime can be self-inflicted. The large-scale closure of US airspace by the FAA was reportedly due to a damaged database file. Clearly, having an obsessive detail-orientated companion to track your configurations is a sensible plan.
Maintaining a clear head and a clear view
Before monitoring software can get to work, it needs visibility of the IT estate. Organisations need to understand the full scope of their IT infrastructure, which includes knowing what assets they have, where they're located and who is responsible for them. In this respect, monitoring and compliance software is extremely social and will build a rapport with every node it encounters. Adoption of a configuration management tool gives CTOs oversight of the whole IT suite, which previously may have been opaque.
Allied to visibility, another important element of a hardened security stance is data integrity validation, which is about verifying the authenticity and integrity of data stored either in the cloud or on-premises, ensuring that the applications and workloads are operating within expected thresholds and are therefore not compromised. Integrity validation uses security controls such as access controls, firewalls, and encryption to protect data and applications from unauthorised access, tampering, or deletion.
Keeping everything present and correct
But once every node has been discovered, it needs to be tamed. Monitoring software will perform a test to detect misconfigurations across devices and digital assets. Often, after hotfixes, ad hoc requests and the daily thrills and spills within an IT environment, ports can be left open or cloud storage containers can be set to public. Our humble guardian angel is required to check that everything is neat and tidy and as it should be by examining the current settings to industry-benchmarked configuration states and alerting those who need to know if something is amiss.
Setting configurations to the Center for Internet Security (CIS) benchmarks helps to identify any gaps or vulnerabilities in the organisation's security posture, allowing them to take steps to address these issues and improve their overall security and compliance. With the correct software, this can be a simple operation to set up and maintain. Allowing a monitoring tool to do this removes a lot of complex configuration work from busy, stressed IT staff letting them focus on key priorities and adding value to the business as a whole.
And in doing this, the software will also manage the configuration state and monitor configuration drift. Drift can be a serious problem because it happens slowly and is therefore very difficult to detect. When it's present, it means that the current configuration doesn't align with the backup or failover. In fact, configuration drift is almost always the reason disaster recovery and high-availability systems fail when we need them most. Monitoring software makes sure this isn't allowed to happen.
Good monitoring software will also examine organisation custom policies against digital assets, examining how these assets, such as files, data, and applications, are used and handled within an organisation. These custom policies outline the required configuration of digital assets to meet regulatory and audit requirements, through controls such as access controls, and security protocols. Once they have been created, they are integrated into the monitoring and compliance software to ensure that the assets do not drift away from the defined configuration standard. It's through monitoring of these policies that organisations can detect and prevent potential security breaches, data leaks, or other failures by safeguarding sensitive information, preventing unauthorised access, and maintaining security postures to give confidence in and proof of regulatory compliance.
Delivering accountability
Another useful feature that monitoring and compliance software contains is the ability to undertake process auditing. Auditing involves using monitoring and compliance software to automatically record and track the operations and actions related to digital assets. Monitoring and compliance software can then be used to audit these operations and actions against a set of predefined rules, policies, and standards to ensure that they are compliant and aligned with the organisation's goals and objectives.
The auditing process can also help to identify any potential security breaches or compliance issues that may have occurred, allowing the appropriate personnel to take corrective action and improve the organisation's security posture.
For many organisations, knowing where the vulnerable areas exist in their IT systems is half the battle in ensuring compliance, and for some, many issues will not be noticed until an audit is completed or an unfortunate consequence reveals the vulnerability later down the line.
What happens in the cloud, stays in the cloud
While the function of monitoring software is to provide configuration and compliance assurance, in achieving these tasks, typically the solution will actually deliver much more than this. Through creating visibility and ensuring data integrity validation, it provides a path to delivering fundamental security hardening by managing configuration state, while protecting against configuration drift and misconfigurations, which means that infrastructure and assets will be resilient to larger failures.
So, like a designated driver, monitoring and compliance software delivers the dependability that all complex IT environments require, without asking for more attention.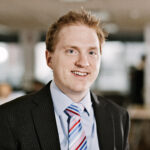 Mat Clothier is CEO and Founder at Cloudhouse, he leads the company ensuring that enterprises can give all their applications a future without having to needlessly re-engineer when moving existing Windows based applications to the Cloud or Windows 10.
Previously Mat was Chief Technology Officer for Cloudhouse with a demonstrated history of working in the information technology and services industry. Skilled in App Virtualization, Microsoft Technologies, Managed Services, Enterprise Software, and PaaS. Mat is a strong entrepreneurship professional with a Bachelor of Science (BSc) focused in Computer Systems Networking and Telecommunications from University of Plymouth.