Maurice van der Woude, CEO of BPdelivery B.V, explains how cloud service brokers provide a valuable link in the cloud delivery chain.
With the emergence of cloud computing, it has become obvious that suppliers involved in delivering cloud solutions are not capable of administering the full value chain themselves. Traditionally, all suppliers want to do all activities by themselves, but let's be honest, it has become impossible to know all about the processes needed behind even one delivery. There is a huge diversity in demand, and the Cloud industry needs to identify that and start working together. It is not necessary to have all expertise under one roof. Why should you? Leave the right expertise to the right experts and start partnerships. Making your company a fixed part of the value chain is more lucrative a business model than sticking to the old market models, where we tend to do it all ourselves with 50% quality or less. Inevitably leaving dissatisfied customers.  Do what you do best, and leave the rest to others within your value chain. By being part of a value chain, business comes to you, while you are able to grant business to your value chain partners.
There is a huge diversity in demand, and the Cloud industry needs to identify that and start working together.
The channel market
When you come to think of the cloud value chain where resellers are involved, it is easy to say to resellers that they will have to change the way they offer their products. But every reseller is having the same issues: They understand that they need to change but they have no idea how to do that. Resellers are not business changers, most of the time resellers have a technical background – and pushing them in a more consultancy like role does not seem a good fit. It would be like asking someone who is accustomed to walking in sneakers and forcing him to wear leather shoes. For now it seems safer to stay in their current comfort zone instead of trying something new, with the risk of losing it all.  And who can help them with that business change? There are no proven business cases for this. For the distributors it is quite easy to adapt their distribution packages towards cloud, but how do the distributors offer that new package when they have no idea what the business user, standing at the counter of the reseller, actually needs in order to run his business? And what can be the answer of the reseller, with all his technical knowledge but little knowledge on the customers business processes?
The Service Providers
Service providers will have a difficult time when their customer demands a multiplicity of solutions from different suppliers, with different Cloud solutions running on (in the worst case scenario) multiple platforms. And if that service provider only had the one customer things would be easier, but most of the time that is not the case.  Service providers want to deliver their technical solutions and do not want to get caught up in all the business processes that are behind one delivery. In the European Small and Medium Business market (SMB) there are a lot of small technical providers that deliver their solutions to their customers, but are having the greatest difficulties in getting the invoices right, or their internal business processes to function as an oiled machine. Service providers leave money on the floor right there, where having the right implementation of the administrative and technical business processes would save them a lot of money on a daily basis. If the above were the only situations at hand, the market could concentrate on solving these particular issues. These issues however, are identifiable by the fact that there may be more parties involved behind one delivery, and delivery does not take place in the traditional one-on-one situation. Where more parties are involved with Cloud deliveries, that is where Cloud Services Brokers can come into play.
Cloud brokers make it easier for organisations to consume and maintain their cloud services, particularly when multiple parties are involved.
A Cloud Services Broker (CSB) plays an intermediary role in cloud computing deliveries and consumption. Cloud brokers make it easier for organisations to consume and maintain their cloud services, particularly when multiple parties are involved. The Cloud market is about high volumes with small products, because the solutions have to be able to run on any device, anywhere. So not only do high volumes play a significant role, also the large variety of solutions affect the value chain.  Not every reseller and service provider is capable of handling that on his own.
Cloud Services Brokers
According to Gartner a Cloud Services Broker comes in three flavours:
Cloud Service Inter-mediation: An inter-mediation broker provides a service that directly enhances a given service delivered to one or more service consumers, essentially adding value on top of a given service to enhance some specific capability. It may be solutions that connects customer demands and offerings from suppliers. The services from BPdelivery certainly qualify for this. To ensure cloud makes the music, it will need orchestration, not only on a technical level, but certainly on business level where processes need to be carried out in a consistent way.
Aggregation: An aggregation broker service combines multiple services into one or more new services. It will ensure that data is modeled across all component services and integrated as well as ensuring the movement and security of data between the service consumer and multiple providers. These aggregation brokers will exist primarily in the cloud as service providers in their own right, forming a layer of service provisions that approximates the application layer in traditional computing. This aggregation part will be the more technical Broker service.
Cloud Service Arbitrage: Cloud service arbitrage is similar to cloud service aggregation. The difference between them is that the services being aggregated aren't fixed. The goal of arbitrage is to provide flexibility and opportunistic choices for the service aggregator. In this case the customer will have more solutions to choose from, avoiding the risk of vendor lock-in.
BPdelivery is a broker service that makes it easy for service providers to provide all their different customers with their products, all at different pricing and pricing models. The unique approach is that BPdelivery is able to provide the full delivery process, from applications to hardware, IP telephony and the invoicing. Apart from that, one of the unique selling points is that BPdelivery does not touch the relationship between the providers and their customers. Also the service comes white-labeled, so the customer is not even aware of the fact that the full delivery process is carried out by a third party. With this cloud inter-mediation broker service, all parties involved do what they do best on their own, while service and demand are connected with each other. The true "cloud broker" knows exactly what is going on in the market and knows about the business processes.
Research Area
Cloud brokerage is a new market, and Gartner has predicted that this market will become a standard sometime in 2014.  BPdelivery believes that evolution in this market will be needed in order to ensure the growth of Cloud in Europe and beyond. We already identified the need for these types of broker services and we expect this market to grow on a large scale. A short video on Gartners' vision can be found on BPdelivery (here) In February 2013, F5 created an extensive whitepaper titled: "Integrating the Cloud: Bridges, Brokers and gateways". Though this whitepaper may look quite technical, the business issues are discussed with the part focus on cloud service brokers. They identified that the hybrid cloud is the type of cloud deployment that is used most of the time. It is only logical to derive from that that cloud brokers are needed to ensure the inter-operability of hybrid clouds.
The value chain before cloud services brokers will become a fixed part of the value chain, Cloud solution providers need to realise that they will fulfil the technical deliveries, where the cloud services brokers take care of the business processes behind it, like adding value and connecting solutions and improvements of the delivery processes itself. In this way the cloud value chain is best served because all parties are doing the things that they do best. The market realises that with the uptake of cloud solutions, more parties should be involved in the value chain. It will be impossible for one party to cover all the different areas needed, especially when you are active in the SMB market.
Do bear in mind that a cloud services broker is not a consultant. A consultant may advise on process improvements, but they do not actually deliver the process improvements. BPdelivery caters for that and has the business advisors to make sure the right path for your company is chosen.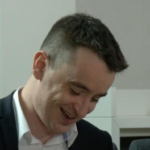 Andrew McLean is the Studio Director at Disruptive Live, a Compare the Cloud brand. He is an experienced leader in the technology industry, with a background in delivering innovative & engaging live events. Andrew has a wealth of experience in producing engaging content, from live shows and webinars to roundtables and panel discussions. He has a passion for helping businesses understand the latest trends and technologies, and how they can be applied to drive growth and innovation.