Phishing continues to be one of the most popular types of cyber attacks as it is a fast and easy way for cybercriminals to make money. However, this week cybercriminals will be in their element using Black Friday and Cyber Monday as a hook to lure consumers to fall for their sophisticated phishing attacks.
Recent research from Sophos which surveyed 1000 office workers found that almost one in five (18%) have fallen victim to a phishing attack in the past. 70% of respondents claimed to be confident they could spot a phishing attack, with 21% admitting they weren't confident they could spot one.
When discussing the research, John Shier, Senior Security Advisor at Sophos said, "It's highly likely that almost everyone with an email account has been sent a phishing email at some point. But phishing attacks are becoming increasingly sophisticated and much harder to spot.  What's interesting with the results is that though many don't think that they have been phished, if phishing is done right you wouldn't know about it, so it's highly likely that the number of those who have been phished is actually a lot higher."
As the threat of phishing increases over Black Friday and Cyber Monday, here are some top tips on how to make sure you don't become a victim.
1. If an online deal or email offer with price discounts looks too good to be true, it probably is
Hit delete immediately. It's common knowledge that though there are some great deals to be had over Black Friday, most products are cheaper or the same price at other times of the year, so it's unlikely you'll find the deal of a lifetime. The best way to confirm if it is real is to go directly on to the vendor's site to check the price and avoid clicking the link in the email which is likely to be malicious.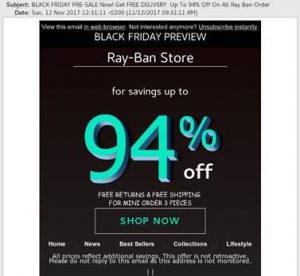 2. Feel free to browse deals on your phone but be cautious of the wireless network you're connected to when you're online shopping
Only ever enter your credit card information when you're on a secure network that you trust. And remember the best way to keep your money safe is to use PayPal or your credit card. Where possible, avoid using debit cards to purchase gifts online.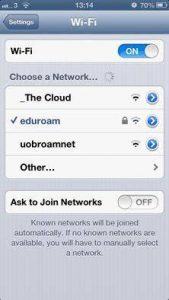 3. Be on the lookout for Typosquatting
This is where cybercriminals take a popular online brand and change one letter or two to trick you into clicking and sharing personal information. Always check the spelling and be on the lookout for smart typosquatting like the famous Tvvitter attack.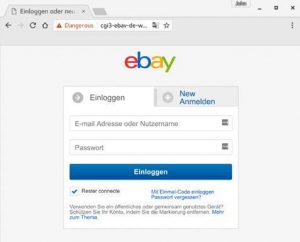 4. Be sensible about password security and incorporate length and complexity
Make account passwords different and difficult to guess. Include upper and lower-case letters, numbers and symbols to make passwords harder to crack.
5. If you're contemplating clicking the link in an email, take a look at the URL first
Before you click, hover on the link if you're on a computer or hold down the link on your phone and you should see the full URL appear. Once you can see it look at the source and ask yourself does this look legitimate? Bear in mind that just because the URL has a padlock icon next to it or starts with 'https' doesn't mean it's safe. As a rule of thumb if you aren't sure if it's genuine just delete it straight away.
Too late? If you think you've fallen victim to a phishing attack always change your password immediately. It's always worth contacting your bank immediately to see if there has been any fraudulent activity.
Overview of Sophos phishing stats research
Research commissioned by Morar research and surveyed 1000 office workers in 2017
70% are confident they could spot a phishing attack
21% are not confident they could spot a phishing attack
71% have not been phished
18% have been phished
 Phishing is the second most common threat people are aware of. The breakdown is:  
80% are aware of spyware
74% are aware of phishing
63% are aware of ransomware
49% are aware of credential stealing malware
39% are aware of Remote Access Trojans
24% are aware of BotNets
11% are aware of APT