Home
Authors
Posts by Tony Ferrari
Tony Ferrari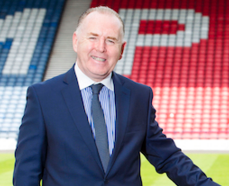 Tony Ferrari has worked in the wholesale packaging industry his whole career and built his empire from the ground up.
He is an expert source of knowledge and has seen the industry transform throughout the generations. Our staff have over 60 years of combined experience in the packaging industry and The Ferrari Packaging team have seen first-hand how technology had improved warehouse management. Our business supplies packaging goods to a wide range of industries including FMCG, e-commerce, electronics, manufacturing, Oil & Gas and much more, but how do we keep track of all of this stock? The rise of cloud technology has influenced how we pick and secure our supplies. We supply a variety of products from
Pack Stations
to Kraft Wholesale, and like many businesses we were unsure if cloud technology would suit our range of stock. Cloud technology has not only been effective to our business as it speeds up processing times but in terms of security it has improved picking accuracy and tracking.