The evolution of ChatGPT this year has touched on nearly every sphere of society, sparking intense debate over the impact of AI on education, employment, culture and the very nature of communication. So profound and rapid is the change, it's prompted industry leaders to liken its transformational impact to previous technological firsts, including the launch of the internet and the smartphone.
Amid a storm of clickbait headlines over the power of conversational AI, however, a quieter revolution is gaining pace. In March this year, OpenAI announced the launch of dozens of plugins, enabling early adopters such as Klarna, OpenTable and Shopify to gain third-party access to ChatGPT's 100 million plus user base.
Allowing brands to pinball on the momentum of ChatGPT is a smart move that, in effect, transforms an already highly sophisticated tool into a transactional platform akin to an app store. The ability to build plugins opens up a world of functionality for participating brands: in the B2B space, OpenAI is already planning to launch a marketplace allowing developers to sell their AI models created on Open AI's technology.
While many of the capabilities that drive ChatGPT plugins already exist, OpenAI's technology coalesces multiple services simultaneously thanks to a natural language interface. By doing so, it forms an intuitive and evolving ecosystem that promises to redefine consumer behaviour – but to what extent? OpenAI insists it is still early days for ChatGPT plugins, yet already we can see several emerging trends.
1. A shake-up in the Big Tech power rankings: All of the big tech powerhouses have made generative AI a priority, but OpenAI currently looks to have a competitive edge. If OpenAI manages to keep up the pressure on rivals with ChatGPT plugins, two brands have cause for concern: Google and Apple.
For Google, the key competitive worry is the risk to its dominance in search (which, together with YouTube, is already under pressure from the phenomenal rise of the social platform TikTok). ChatGPT's plugins represent a major disruption that will provide users with AI-powered natural language access to real-time personal and public data. In the short term, this will directly challenge the hegemony of Google's own revamped search engine. That said, Google /Deep Mind's Gemini AI system, which is currently in development, claims to have greater capabilities, including planning and problem solving, than ChatGPT.
As for Apple, the advent of plugins mean that ChatGPT now has the capacity to become its own App Store. Rather than end users accessing apps one at a time, the plugins integrate third-party capabilities into ChatGPT, with the result that brands will start to meet customer needs through natural language interfaces instead of old-style apps.
Not all Big Tech entities stand to suffer from OpenAI's emergence onto the scene. Microsoft made a $10bn investment in the brand, propelling it into pole position for generative AI. It might even be enough to resuscitate Bing. It's also worth stressing that GAMMA (Google, Apple, Meta, Microsoft, Amazon) have developed a Teflon-style resistance to competition. And the ChatGPT app's appearance in the Apple App Store, coupled with talks of a similar app on Google OS Android, suggests that OpenAI's route to growth may require it to collaborate with Big Tech rather than compete.
2. Scope for faster "startup to scale" acceleration: In his latest Ted Talk, OpenAI co-founder Greg Brockman illustrated the potential of ChatGPT plugins by showing how easy it is to conjure up menus by integrating existing apps. In this case, Brockman used ChatGPT to suggest a post-Ted meal and draw a picture of it. Without Brockman's input, ChatGPT summoned up digital image creator DALL-E, grocery delivery service Instacart and workflow automation platform Zapier to plan a dinner, including creating an image of the meal, ordering the ingredients to be delivered and tweeting a picture of the end result.
The point of the story isn't what Brockman has for dinner – but how ChatGPT can stimulate new business models that amplify user experience. By allowing brands to integrate, OpenAI is providing an all too rare opportunity for tech first-movers eyeing rapid expansion.
More established brands will inevitably face cultural and logistical challenges in pivoting to generative AI. But for early-phase entrepreneurs, the plugins enable a simple and relatively inexpensive way to innovate their offer – taking on rivals via the mantle of ChatGPT.
3. Renewed focus on user experience and data: UX and data have been touted as key commercial differentiators since the early years of the digital era. Now ChatGPT plugins take the debate to a new level. Regarding UX, the interplay between plugins and third-party providers makes ChatGPT a centralised hub for a myriad of digital interactions. By allowing users to interact with brands through one single natural language interface, the platform presents a streamlined process where users can delegate complex, multi-dimensional tasks to ChatGPT in an enjoyable, conversational way and with minimal effort.
If all brands are delivering a similar standard of great UX, however, then data will become more important as a differentiator. ChatGPT's advice and recommendations can thereby only be as good as the data that it is provided with. Brands with meaningful and well-managed proprietary data will be better placed in this new plugin landscape.
Follow this idea to its logical conclusion, and there is a compelling argument in favour of shared data ecosystems. Car giant GM is already exploring the potential of ChatGPT in vehicles. But imagine the potential of GM data layered with that of a charging network, satnav operator and finance provider – all plugged into a generative AI business model. Swap out the names, and you can imagine a similarly effective collaboration within financial services or healthcare.
4. The looming threat of job erosion: ChatGPT plugins will not single-handedly reinvent the global labour market, but in many sectors, they create the potential for companies to replace human employees with machines.
People dispute how far and how fast the shift will come, but the IMF has warned generative AI could result in "substantial disruption to the jobs market." A worrying trend in 2023 is that large corporations are using the promise of AI-inspired job losses to grab the headlines. BT, for example, plans to cut its workforce by 55,000 before 2030 – with 10,000 jobs replaced by AI. Elsewhere, IBM said it intends to replace 30% of back office jobs with AI alternatives.
5. A wave of healthy scepticism: AI's remarkable potential has led to a flood of investment in recent months such as AI start-up Anthropic's plans to launch a competitor to ChatGPT, backed by Google and Spark Capital. But its perceived threat to society has also led to serious pushback, with AI "godfather" Geoffrey Hinton's departure from Google seen by many as a "canary in the goldmine" moment.
There's evidence of some early caution around ChatGPT's pioneering AI model in the wider business world, too. A survey of Fortune 500 companies last month found that the vast majority of CEOs still see data analytics as their current key priority – not the unproven potential of generative AI. In fact, just 12% of leaders saw generative AI as having the biggest influence over their business within the next decade. Many companies don't feel ready for the leap into the unknown just yet and may not know how to get going with AI. Once they do, it's essential that technologists and designers with first hand experience of generative AI have a seat at the table: a recent study of digital progression at big companies found that 60% of leaders did not understand how to use emerging technologies.
While there's no question that ChatGPT and its competitors will become increasingly important, plugins will open a Pandora's box of unexpected consequences. For all of its potential, brands need to guard themselves against risks such as reputational damage, consumer alienation and the potential for privacy blunders as they navigate the opportunities ahead.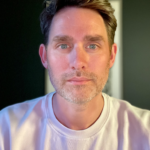 Tadhg McCarthy is chief design officer and co-founder of digital product consultancy Elsewhen. The company's mission is to empower leaders to harness a cutting edge approach to design and technology to deliver positive impact for their organisations. Tadhg comments and writes for publications including Wall Street Journal, Politico, AW360 and Business Chief. He enjoys experimenting with ChatGPT to explore how it can deliver creative and productivity benefits for Elsewhen and its clients.