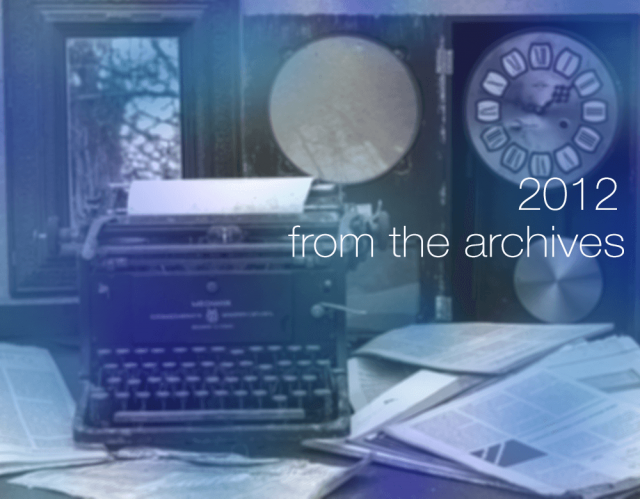 By Simon Porter, Vice President Mid Market Sales, IBM Europe
New technology can make the lives of small and midsize businesses (SMBs) more complicated. In a survey conducted by Techaisle, an SMB market research organization, 54 percent of SMBs claimed that their IT difficulties actually increased over the past 3 years. Another 39 percent said these IT struggles outweighed their business challenges.
As they constantly find themselves dealing with IT issues rather than reaping the benefits of these solutions, precious time and resources are being diverted from identifying new market opportunities to grow their business.
With the rise of Big Data, increasing amounts of information are available from sources ranging from Facebook "likes" on a product to mobile device applications like Foursquare. This gives SMBs, a whole new level of insight about their customers that they've never seen before. According to IDC's Digital Universe Study, the digital universe doubles every year, generating 2 zettabytes this year compared to just 1 last year.
There is a pressing need to simplify IT more than ever as data needs are rising, but SMBs don't have the resources to spare for dealing with it. According to Techaisle, 72 percent of SMBs say that IT vendors should simplify technology. Technology providers need to offer SMBs personalized solutions that are integrated and easy to understand.
Evidence from a Cloud study by IBM in the UK shows that SMBs are now looking beyond the cost and resource efficiencies enabled by the cloud, and focusing instead how the cloud can improve business outcomes and bring strategic value. The study revealed that the advantages of the cloud are being recognised by the majority of UK SMBs — two thirds of the senior managers surveyed had either already implemented cloud services or intended to in the future, with 45% of UK businesses looking to do so within the next two years. The increased ability for employees to work with greater mobility and flexibility was identified as the most popular reason to move to cloud services (39% of respondents), with cost efficiencies named as the second most popular reason (33% of respondents).
To help SMBs focus on generating new revenue streams and increasing profits rather than IT headaches, many are turning to Managed Service Providers (MSPs) to deal with these technical obstacles so that employees can shift their focus to their primary task of growing the business. In addition, MSPs eliminate the need to hire in-house support staff. This allows SMBs to increase their technical capabilities while maintaining cohesiveness.
By utilizing cloud-based solutions, MSPs can help SMBs store and analyze more data than ever before, without risking a drop-off in performance. By harnessing the power of Big Data, SMBs gain valuable insight which can help them shape the direction of their business.
In a further survey of UK MSPs, more than 40% of MSP respondents identified the poor general understanding of the benefits of the Cloud and how businesses can take advantage of its characteristics as a real barrier to adoption. 20% of MSP executives also specified skills shortages in sales, solution design and security as another barrier. Others commented on the need for effective marketing capability and management skills. Many MSPs also felt challenged by longer sales cycles, with clients taking longer to commit to new projects and contracts.
With this in mind IBM will soon be announcing a comprehensive program of support for MSPs to help them create new business opportunities and accelerate growth, including:
Incentives to increase profitability
Offerings leveraging IBM world-class software and hardware
Collaborate with IBM's existing ecosystem to expand opportunities
Joint marketing programs to fuel growth
Skill building in ways to enhance expertise to align with high value opportunities
There will be a global virtual event on September 26th to announce the launch of this new PartnerWorld initiative for Managed Service Providers . You can register here for this event.
There are two key points here: firstly that SMBs need to be ready to take advantage of advanced IT solutions and the potential benefits of the Cloud, and secondly that vendors and third parties need to simplify the management of these solutions for SMBs and provide support for MSPs in the form of marketing, financing and skills. This combination will accelerate the MSPs' ability to provide solutions that can in turn accelerate the SMBs' ability to focus on creating new business and enhancing their profitability.
About the IBM UK Cloud Research Study:
For the independent study, conducted by YouGov in collaboration with IBM, the opinions of 530 senior managers at small and medium-sized companies in the United Kingdom were surveyed. It was conducted in the second quarter of 2012 to capture current and upcoming business and IT priorities for cloud computing.
About the IBM UK MSP Research Study:
Conducted in early 2012 this independent study which surveyed opinions of just over 100 MSPs in the UK, was supplemented with further in-depth interviews with a subset of the respondents.
About the Author
Simon Porter
Vice President Mid Market Sales
IBM Europe
Simon was named Vice President, IBM Mid Market Sales, Europe in January 2012, from March 2010 he was Vice President Northeast Europe. His team is responsible for IBM's portfolio of software, services and hardware to organizations with less than 1000 employees in Europe – a market opportunity of over $70bn in 2012. Simon led the transformation of this business from a direct sales coverage model to a Business Partner led model in 2010 to better capture this enormous opportunity, working with over 1500 Business Partners and developing new channel relationships with ISVs and Managed Service providers to capture the cloud opportunity.
Between August 2008 and February 2010, Simon was Vice President Sales, General Business Northeast Europe, Systems & Technology Group. He led the team responsible for serving all Small & Medium Business clients for IBMs storage and server business significantly growing market share, channel participation and revenue.
Between January 2007 and August 2008, Simon was Vice President Sales, Global Engineering Solutions Northeast Europe, Systems & Technology Group. He led the team responsible for providing innovative, semi-conductor, customized systems and consulting solutions to clients, leveraging IBM's research, Intellectual Property portfolio, and product design skills to help clients bring more innovative products to market faster and at lower cost than doing it themselves. This covered clients in the telecommunications, transport and video surveillance segments.
Prior to this position, Simon was Vice President Industry Systems, Systems & Technology Group, Northeast Europe. From 2005 to 2007 Simon was Vice President Lenovo Alliance, Northeast Europe, responsible for the transition of IBM's PC business to Lenovo and subsequent management of the Alliance between the two organisations. Between 2003 & 2005, Simon was Vice President, Computer Services Industry for Europe, Middle East & Africa. He led the team responsible for relationships and business with Consultants, Systems Integrators, and Outsourcers. This role involved managing these firms as clients of IBM, as well as developing business partner relationships for all of IBM's products and services.
Before joining IBM in 1987, Simon earned a Bachelor of Arts (Hons) degree in Accounting & Finance from Nottingham University. He also holds a Diploma in Management from Henley Management College.