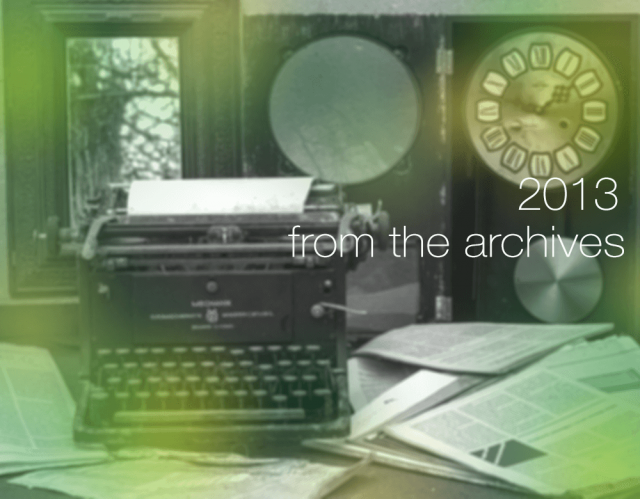 An interview with Mark Butcher, Commercial Director of Probox by Proact
CTC: Mark firstly introduce yourself to our audience
I'm the Commercial Director for Proact in the UK. This title covers a multitude of sins but primarily relates to owning marketing operations and ensuring that the products and services we take to market are profitable for us to deliver whilst adding value to our customers and making their lives easier.
CTC: You make a lofty claim about Dropbox, tell us about the company behind Probox?
Proact are an exceptionally well kept secret! If you ask anyone in the storage and virtualisation markets who Proact are, they'll probably be able to tell you all about us as we're Europe's largest specialist and have been for more than a decade.
However outside of this niche what's less well known is our capability in delivering cloud computing services as it's something we've been doing successfully for 10-years (under its many guises) and we've now got more than 30PB of data under management with around 12PB in our datacentres across Europe.
Proact is a publicly listed company founded in Sweden in 1994 with a UK presence for around 12-years. We've got a direct presence in 13 countries and our annual turnover is approximately £250m with more than 650 employees across the group (70% of the employees being deeply technical).
Our size makes us an interesting proposition as our biggest differentiator is simply that we're big enough to deliver but aren't at a size yet where we've lost neither our flexibility nor our ability to respond. One simple reason why we continue to grow whilst retaining our customers is that we haven't lost the ability to apologise when things go wrong and we always fix our mistakes. People remember the companies who stand by them when the s**t hits the fan, regardless of who caused the problem.
CTC: So what in your opinion sets Probox apart from Dropbox?
Security, security, security with enterprise IT thrown into the mix!! Dropbox is a great product if you're an end user as it's simple to use and easy to share information but it's really not so good if you're a company who cares about your business data.
Probox is different simply because it's been built from the ground up to be secure in a way that doesn't intrude on the end users. It's got all the feature you'd expect, mobile clients, flexible sharing and is exceptionally easy to use but at the same time offers companies an immensely high level of security and control.
…what […] sets Probox apart from Dropbox? Security, Security, security!
Unlike Dropbox and similar services that use commodity storage scattered around the world we are able to give a guarantee to a customer that their data will not be stored outside of a specific datacentre, we can even pin it down to the exact drives if that's what they want to know. This is critical to many customers who are concerned about data privacy and corporate governance. Simply because Proact are not a subsidiary of a US corporation also means that unlike Dropbox, Microsoft and many others we aren't subject to the Patriot Act or other similar US centric legislation.
For obvious reasons I won't go into detail how we secure the actual platform but we have built the infrastructure on the NetApp FlexPod reference architecture for the simple reason that it's designed to offer secure multi tenancy and offers bullet proof performance and availability.
CTC: So how do customers purchase and test your product?
It's really simple, register your interest via our website (www.probox.eu) or speak to one of our many channel partners who are taking Probox to market. We offer 30-day trials for any customer and we're always looking for new partners to help us grow the Probox user base.
CTC: what are the expansion plans for Probox?
The opportunity for Probox is huge, not only because users want a flexible way of sharing their data but also because most organisations now recognise that it adds value to them if they offer their employees this capability. Our plan for the end of 2013 is to have Probox deployed in a further 10 European datacentres with Asia Pac and Americas to follow closely after.
On any computer you treat it like a file share…
We see most growth for Probox coming from our channel as that's a really obvious route to market.
CTC: Dropbox is renowned for its simplicity How easy is the Probox product to use?
Probox is designed to be simple; after all it's not much more than an exceptionally secure file sharing tool that allows you to access your data wherever you want. On any computer you treat it like a file share and on your mobile device it's an elegant simple way of viewing your data.
CTC: A question we ask every in every interview, what is your definition of Cloud Computing?
I'm not a big fan of the phrase Cloud Computing as I haven't met anyone yet who can give me a straight answer as it means something different everyone. I'm pretty simple, so to me as an IT consumer Cloud Computing is nothing more than the IT resources I need being available anytime, anyplace, on any device.
As far as I'm concerned I shouldn't care about servers, storage arrays, RPO's or RTO's. That's someone else's problem – or rather to put it bluntly, that's what Proact deliver, we look after the boring stuff so companies can focus on what makes them tick.
CTC: And finally if you could change one thing about the Cloud Computing industry what would it be?
To shoot anyone who answers the previous question and pretends to know what Cloud Computing is! More seriously I'd like the industry to mature a little and for a lot of the hype to die down. There are too many providers out there making a lot of noise about what they are "going" to do without actually delivering much of any substance. There are no real standards and end user customers are totally confused by the different messages being thrown at them.
CTC: Thank you Mark, check out www.probox.eu and decide for yourself if Probox is a suitable dropbox replacement!