It's now fairly universally agreed that the "break-fix" model of IT support is itself broken, and in need of a fix. It doesn't work in the best interests of either the IT support provider, or the customer. Only engaging with IT support when something has broken means that communication is predicated upon frustration and time-criticality – which isn't a recipe for a harmonious relationship.
In everyday life, we have a tendency to harbour suspicions about those who fix things when they go wrong – no one takes their car to a garage to be fixed and is happy when then mechanic finds additional problems that require fixing. As for the IT support company itself, the business model is a reactive one, beholden to IT failures. There's no impetus to do a job that's better than 'just good enough' – why would you make sure you avoid the customer's return business?
[easy-tweet tweet="The "break-fix" model of #ITsupport is itself broken – and the #MSP model could be the solution" user="alistairforbes" usehashtags="no"]
The Managed Service Provider (MSP) model, however, gives clients a far better service than the "break-fix" model – detecting and solving problems before they arise, rather than responding to emergencies. So many businesses rely so heavily on their IT systems that a problem simply means business stops – the backup systems that used to work are just no longer viable – you may be able to switch from mobile phone to landline if it stops working, for instance, but the chances are all of your contacts are stored either on the device or in the cloud. If IT systems are unavailable, even for a short time, it's time wasted – no matter how short the gap between the break and fix. The MSP instead builds and manages a system that is designed to prevent the break happening in the first place – a better quality service, paid for by a regular fee. IT support is no longer rewarded for things going wrong, but for things going right.
However, shifting to managed service instead of break-fix can be complex. The best MSPs excel at process management, understand customer requirements, and have insights into market conditions and new technologies but getting to that points demands a lot of time and effort and a different mind-set and skill set.
Cloud is often dismissed as a marketing buzzword
Cloud is often dismissed as a marketing buzzword but this doesn't do justice to the difference cloud is making to the transition from break-fix to MSP easier. Cloud-based management tools mean that on-boarding is simpler, less maintenance is necessary, and most importantly, that MSPs can spend their time focusing on their clients and their quality of service to those clients. There simply is no need to worry about having to maintain and update the systems and tools the MSP uses to do their job. The focus is put in the right areas.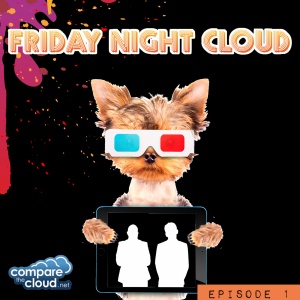 Cloud-based tools are not the complete solution, however – to move away from break-fix and towards MSP relies on more than just the introduction of cloud-based IT monitoring and proactive security management. With a constantly growing number of technology options – also down to the increase of cloud infrastructures – being a perpetually valuable MSP relies on offering customers a reliable and deep knowledge of a wide variety of technologies and the experience from which to advise on best courses of action. The issue MSPs will start to face is the commoditisation of their services. By offering insight and input into the contribution IT can make to the overall success of a business, rather than simply being reactive, MSPs can become more of a partner to their customers, a far cry from simply fixing broken IT equipment. This sort of relationship, however, only comes with time and trust.
[easy-tweet tweet="#Cloud has created a #businessIT landscape that inherently requires a different approach from IT service providers" user="alistairforbes" usehashtags="no"]
Cloud has created a business IT landscape that inherently requires a different approach from IT service providers – as more choice has led to more confusion. One of the biggest challenges for companies in recent years has been IT fragmentation – different departments using different tools to meet their needs, and 'shadow IT' as people circumvent the limitations of the solutions with which they are provided by using their own solutions. The ambition for IT support to break out of the break-fix mould was already there – cloud is simply the all-important catalyst that enables MSPs to present a unified IT landscape to their customers and serve them effectively, despite the inevitable constant changes in business technology.
The ambition for IT support to break out of the break-fix mould was already there – cloud is just the catalyst