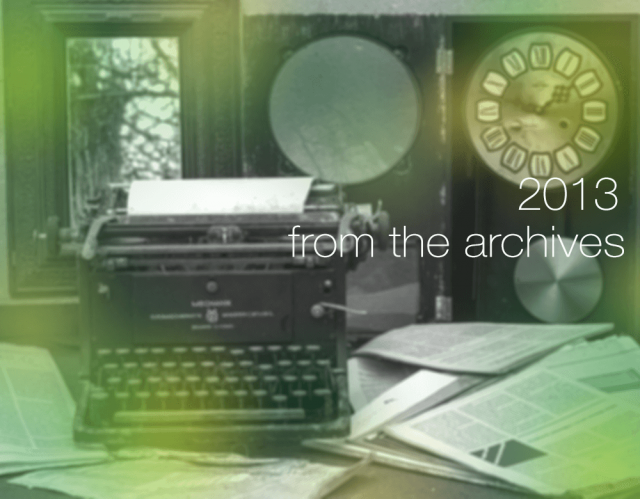 By George Constantopoulos – Cloud Practise Director at SBR Consulting
In the fast-paced environment of the high technology industry, consultative sales is becoming the occupation of the future. However, the future is here today. Now you're wondering, how does that fit in? Well, let's take a look at how the rapid change and evolving trends in technology are reshaping the global business landscape and altering the current sales process. The convergence of cloud, mobile, social and big data has established a series of innovation platforms with enormous potential. This, in turn, has developed a sense of urgency for sales professionals to adopt a new mindset, a new sales culture with a different set of behaviours to succeed in this evolving marketplace, that is also characterized by extreme competition.
Consequently, preparing to adapt and become as current as possible with the technology advances requires a fresh approach. To liberate the sales potential within their organisation and improve performance, sales leaders must undergo transformational change to manage the growth enabling business model of cloud computing, which is far beyond simply being "fashionable", as it is increasingly dominating the digital economy.
Now, let's try and see why and how is this justified? Alongside pure cloud play companies, most of the traditional IT vendors are introducing cloud solutions to meet the diverse and growing demands of the market. The great majority of business leaders that are responsible for delivering these new services have experience in selling products, such as hardware equipment, software licenses, or on-premise applications. Contrary to that, and while moving at the pace with which their customers do business, cloud solution specialists follow a distinctive sales strategy. It is also essential to note that the pricing model for all aspects of cloud-based services is radically different to that of traditional IT offerings.
Selling cloud-based solutions requires a more services-oriented approach to IT, in other words a strategy that requires a more consultative relationship with customers.
It's not so much about products anymore; it's rather about discovering customers' problems first and then recommending the appropriate cloud solutions that address those specific problems.
It's not so much about products anymore; it's rather about discovering customers' problems first and then recommending the appropriate cloud solutions that address those specific problems. Emphasis should be placed on linking the cloud's enabling capabilities with the immediate business results than can be produced.
The key to consultative sales is developing a mutual understanding of customers' needs and assembling the necessary tools and processes to solve them. Achieving success in the cloud computing space requires unique skills centered around effective sales and long-term relationship building, while ensuring customer satisfaction. Implementing a consultative sales methodology more effectively over time, generates more sales, while considerably improving the sales cycle and driving increases in revenues.
Cloud is more than just a different means of delivering IT applications; it also provides a new way of doing business. An equally important aspect is that Cloud computing enables businesses to rethink how they operate. That is why change management is one of the first areas that sales specialists must introduce to their clients when developing a dialogue around Cloud solutions. As businesses are gradually moving away from traditional IT infrastructures to more flexible hybrid models, the growth and demand for Cloud services will increase to new heights and IT solution providers will be faced with diverse customer needs.
As many solution providers continue to struggle with how to successfully equip their sales teams with the knowledge, skills and tools to sell Cloud solutions, the transition to building and scaling a consultative sales model can be painful, since a more comprehensive sales approach is required here. One that will help to delight their clients, by demonstrating the benefits and the advantages through practical applications that increase value and solve business problems. Additionally, there is a necessity to incorporate sales acumen to staff with a technical background, thereby enhancing the sales experience for the customer by infusing more value and contributing to consultative sales. Deploying Cloud solutions can sometimes be complicated, but convincing customers to buy them can be an even tougher job.
While traditional sales generally involve a one-to-one relationship between the solution provider and the client, consultative sales is more of a team-to-team ritual.
Due to vendor marketing hype, a considerable amount of confusion has been created as to what the "Cloud" is and does. In addition to that, it is worth noting that a new terminology has been introduced to the IT world, "Cloud Washing". That translates into the purposeful and sometimes deceptive attempt by a vendor to re-brand an old product or service by associating the buzzword "Cloud" with it.
Essentially, certain marketing people can call anything "The Cloud" and get attention. Since the definition of the Cloud is somewhat fuzzy, many believe that anything delivered over the Internet is Cloud computing. The necessity to produce clarity and differentiate the value that the Cloud brings, lies mostly upon the business experts that must possess a fluency in consultative sales.
Here is the key takeaway: Just as change management should be introduced to an organisation that intends to exploit cloud computing, it is equally important for sales people who want to become proficient in offering cloud solutions, to adopt a high performance consultative sales culture through a change programme that focuses on creating successful sales habits, rather than following another basic sales training course.