With the ever increasing demands for compliance within the regulated sectors, one of the few elements that are often overlooked is the extremely important terminal emulator.  The emulator that allows you to access, operate and basically utilise your Mainframe, Unix, VMS, iSeries and other infrastructure that are the transactional life blood for the majority of organisations. In a recent interview with Rhiannon Dakin, Marketing Manager at Flynet, we explored why this oversight takes place and the solution, with a surprising return on investment.
[easy-tweet tweet="Terminal emulators are often seen as evil in the transaction-heavy, regulated sectors" hashtags="Technology, Regulation"]
In the last month Flynet has helped five insurers and two banks with exactly this challenge and are boasting about it, and why not? In a recent testimonial, you can see why Canada Life (Founded in 1847 and were Canada's first domestic life insurance company) is very happy! With security features that have enabled them to pass a thorough KPMG penetration test, including: SSL v3.0 and TLS v1.0, v.1.2 encryption, a FIPS 140-2 validated cryptographic module, support for NT domain, Active Directory, Azure Directory and multi-factor authentication as well as most off the shelf and proprietary IAM and SSO solutions with templates available for integration to get you running from the second you deploy.
Terminal emulators are quite often seen as a necessary evil in the transaction-heavy, regulated sectors, but how often do you have to patch, maintain and support these emulators? For example, most emulators rely on Java/Active X plugins, sadly no longer supported by the major browsers as well as Oracle announcing the deprecation of the Java Applet, which they will no longer be supporting, or patching! What are you going to do?
I tell you what you should do, look at a pure HTML emulator and evolve.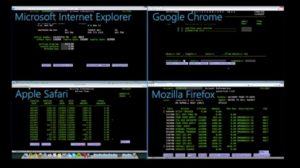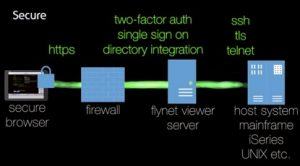 One industry that is being hit particularly hard is the US healthcare sector.  Think hospitals, health insurers, policy holders, pharmacies, pharmacy data managers (PDMs)and in a word – HIPAA. If you haven't investigated this before and you are working in the healthcare industry, you should have!
HIPAA mandates secure data access controls and audit trails that are not easily satisfied by other emulators.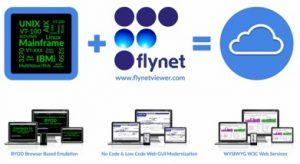 It's Tech week very soon so why not sign up for a free audit, where Flynet will look at your existing emulator and help you ascertain whether you could be exposing yourself to any risk.
Click here for your free emulator audit to see if your tech is compliant!
Take a risk free trial that brings your green screen technology to a digital transformation!