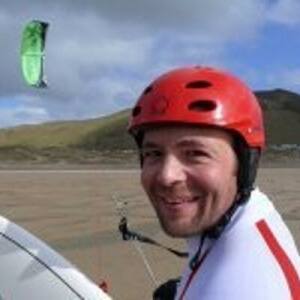 Ahead of his presentation at Digital Strategy Innovation In London, we spoke to Paul Gill, Head of Digital Engagement at Oxfam.
Paul runs the Digital Engagement team at Oxfam GB. The team crafts engaging digital experiences across the web, email, social media and digital marketing that make Oxfam's supporters (existing and potential) feel part of their work and mission. They also transform Oxfam's digital culture to help achieve this by being experts and role models. He has a personal focus on user experience and the cross-channel experience for Oxfam's supporters. Before Oxfam, he worked at digital agency Torchbox on UX and digital strategy.
Which company do you think utilises digital most effectively?
Given the wide spectrum of digital, this is a difficult question to answer. I've thought about it from the perspectives of product, cross-channel marketing, creative use of the medium, user experience and a strategic approach. I've also had to question whether I should include a traditional organisation who is doing its best to use digital, or an organisation rooted in digital In the end, I went with Netflix. They understood the fundamental shift in the market, realised what consumers would want, invested heavily in the infrastructure, invested in the product (and the user experience), used the product and WoM to market themselves. What I also like is that they appear to be an overnight success story. They're not – their history is DVD-as-a-service but transitioned to on-demand about 10 years ago.
I also like the (perhaps apocryphal) story that, in 2000, Netflix was offered for acquisition to Blockbuster for $50 million, however Blockbuster declined the offer.
[easy-tweet tweet="Netflix is using digital most effectively says @PaulSimonGill " user="comparethecloud" hashtags="DigitalLDN"]
With traditional strategies there's a long-term and short-term plan. Are long-term strategies possible with digital or does its constant evolution mean that you can only plan for the short-term?
As you'll guess from my answer to the first question, I do believe that long-term strategies are possible. But you have to be flexible enough to adapt as the situation changes in the short term. Sometimes, not investing (and justifying that lack of investment) in opportunities in the short term to achieve the long term is a difficult, but necessary decision.
How central is digital to your company's overarching strategy?
Oxfam aims to become a digital-by-default organisation. As a result, our nascent digital strategy (for public engagement) will be very closely aligned with the overarching organisational strategy.
Oxfam aims to become a digital-by-default organisation
What's next for digital in terms of its development and what do you see it affecting next?
I don't have a crystal ball, but two themes I'm interested are:
Fragmentation. Of devices and networks. I love XKCD's world map of the Internet (

https://xkcd.com/802/

) and see this becoming much more granular. And I love that the granularity comes from types of network and types of interest. The map illustrates that geographical boundaries that do so much to define us currently, will shift our definition to become more of the networks and places in which we chose to spend our time online. By fragmentation of devices, I mean any object becoming part of the internet – so the internet of things being part of a continuum that started with the first phones.
Privacy. Mass-market awareness of privacy and issues relating to conversations and personal data being digital / anywhere is only just starting. I see public perception of this becoming greater, and having a bearing online services from any organisation.
Which types of companies do you think will find it most difficult to implement digital effectively?
Slow-moving and risk-averse organisations are most at risk. And those with rigidly-defined silos. To become digital-by-default, you can't corral digital into one team – it's a meme, a theme, a modus operandi that works across the entire organisation. And whilst, for large organisations, digital is a long-term piece, you have to be flexible (or agile) enough to either make use of opportunities as they arise, or decide not to.
[easy-tweet tweet="Slow-moving and risk-averse organisations are most at risk of not implementing digital" user="comparethecloud" hashtags="DigitalLDN"]
What can the delegates expect from your presentation at the Digital Strategy Innovation Summit?
Understanding how the digital channel can both reflect and influence other channels, and some guide to how this can work in a large organisation – illustrated with some compelling examples from our humanitarian, fundraising and campaigning work over the last year.
Compare the Cloud readers can save 20% on two-day passes with the code CLOUD20 for the upcoming summit.