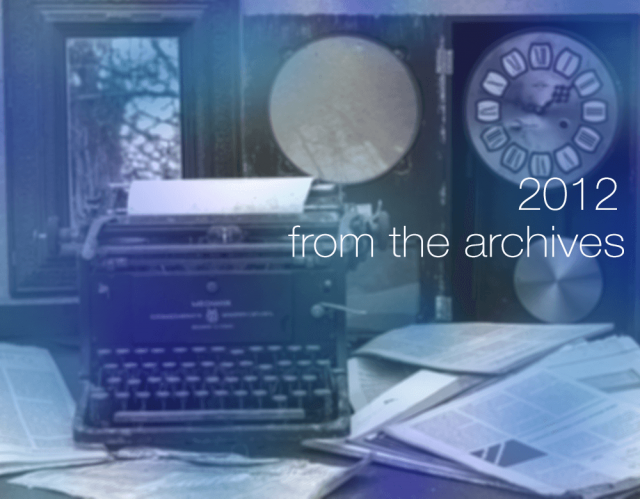 CTC: Who is Strategic Blue?
We're the world's first cloud broker-dealer, based in London but offering our services globally. We bring trading expertise from the commodities markets to cloud computing.
CTC: What's Strategic Blue's business model?
We buy from cloud providers on terms that suit the providers, and sell to cloud users on the terms that suit the users. This is a purely financial, non-technical service, which does not interfere with the technical means of access to the cloud.
As a cloud "broker-dealer", we step into the billing chain between the cloud provider and the cloud user. We'll pay the cloud provider for the usage of all our consolidated cloud users on the cloud providers' terms…maybe all in USD, often with a large prepayment in exchange for a discount. We then ask each cloud user how they would like to pay. This may involve a different currency, or they may want a pre-agreed price for a project that doesn't start immediately, or they may need extended payment terms to match off against their revenue stream. If the customer is able to make a commitment to a minimum amount of usage for a certain period, we can often offer a discount to the cloud user. And if their requirements change, we can be flexible to accommodate their needs, effectively selling the discount back to them.
The reason why brokers and broker-dealers are so common in commoditised markets is that they provide a fast-track to finding the best product and the best price, without having to have a discussion with every vendor. The difference between a broker and a broker-dealer is that a broker arranges a trade between a buyer and a seller, whereas the broker-dealer is the buyer to the sell and the seller to the buyer, assuming credit risk and often a financing and risk-taking role. Broker-dealers are able to offer deal structures that are not available directly from the providers.
CTC: You come from a commodities trading background – how do you apply this to cloud computing?
We play to our strengths – we have experience in originating structured deals that meet the needs of the customer. There are well-documented analogies between cloud or "utility" computing and electricity, and we find that our experience is highly transferable and relevant. Importantly, we try not to stray out of our core financial intermediation expertise, preferring to partner with people who bring technical expertise to provide a complementary, full service offering to our customers.
CTC: What cloud vendors do you work with?
At the moment we are able to offer our services to varying extents on Amazon Web Services, CloudSigma, OpSource and Joyent and Firehost, and are in discussions with a number of others. We've also recently started offering our financial intermediation services for media-related Software as a Service, through our "CloudMediaHub by Strategic Blue" initiative, which is launching at the NAB media show in Las Vegas in April.
CTC: Why would someone come to you rather than work directly with the cloud vendors?
The buying preferences of a cloud user mismatch really quite badly with the selling preferences of the typical cloud provider, resulting in a compromise that neither are particularly happy with. When we get involved, the cloud provider gets paid on terms that they are very happy with, and the cloud user has the bizarre experience of actually being asked how they would like to pay, and how long they would like to commit for, which currency they would prefer etc.
CTC: What type of customers are you currently engaging with?
Our business model is generally applicable to any user of cloud computing, from a start-up through to large enterprises. Part of our team are generalists, who work across industries, but we have also developed a specialism in the media sector. This specialism originated because the media sector has certain drivers that encourage early adoption of this game-changing technology. However, since the start of 2012, we have suddenly seen a rapid acceleration in uptake from other industries too.
CTC: What do you define as cloud computing?
At its simplest, cloud computing is utility computing – it's available "on demand" and on a "pay as you go" basis.
We concentrate on "public" and "community" clouds, i.e. clouds that are provided by a third party, rather than a "private cloud", which is made available onto to users inside the same organisation.
Our view is that start-ups will typically use public cloud computing services 100%, with major enterprises operating their own private clouds, which "burst" to a public cloud, to form a "hybrid cloud", when they have a spike in demand. The economics of working out when the "bursting" should take place is actually very similar to working out when different types of power plant should be run to achieve the lowest cost of electricity, so we feel quite at home analysing this!
CTC: What current offerings would you like to highlight within your portfolio?
We are particularly looking for existing or would-be SaaS vendors, who have a product that is applicable to the media industry, for inclusion in our CloudMediaHub initiative. We provide both a means to optimise the economics of purchasing the infrastructure to run your SaaS on, and also a sales channel to the end-user.
In general, our services are of the most value to companies who run large compute-intensive projects on the cloud, that last for a number of months. We find that we can generally save significant costs for these types of projects.
CTC: What advice do you offer any company looking to adopt the cloud computing model?
Run a risk register for EACH application…but start with a risk analysis of your existing setup. You'll find that you exchange certain risks associated with a DIY approach for different risks associated with a utility billing model. The Strategic Blue team will be happy to talk you through this.
CTC: What major changes to the cloud computing industry do you envisage in 2012?
We are now seeing major players come aggressively into the market to compete against Amazon Web Services, as well as vast numbers of smaller players operating in geographic or speciality niches. Our major prediction for the future is that it will rapidly become impossible for an end-user who has a day job to keep abreast of all that is going on. Cloud Brokers and Broker-Dealers will then proliferate to help customers find the right technical solution and the best price.
The timing of this is not a coincidence…the adoption of cloud computing in general, including a proportion of public cloud usage, is widely regarded as inevitable by most enterprises, and as a "no-brainer" for SMEs.
Finally, as more people move into cloud use, we're going to see a lot of inefficient purchasing, with users potentially buying the wrong thing, or purchasing taking place remotely from the people actually using the cloud. Obviously this is something that we can offer a solution to, and we'd be happy to help on!
For more information on Strategic Blue visit their website www.strategic-blue.com