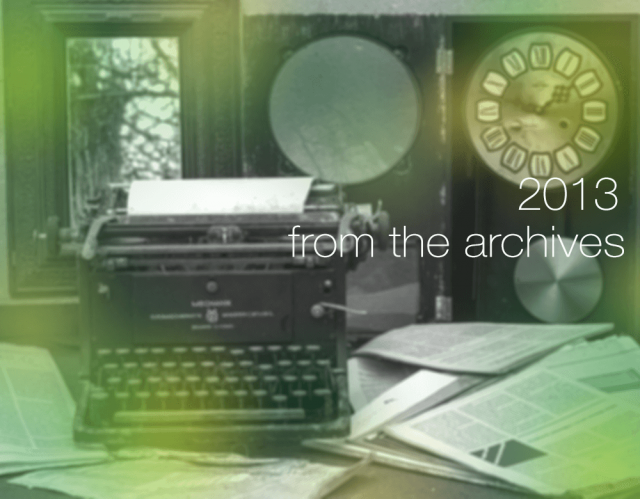 As this website lays testament to, the world of enterprise computing is moving to the cloud. There are now a plethora of cloud infrastructure (as-a) service providers, offering all manner of cloud-based VMs to any business wanting access to scalable on-demand computing resources.
So why (you may ask) is the world's largest IT service provider still banging on about "systems" – physical pieces of computing hardware bundled with various types of software? And why is IBM hijacking cloud terminology such as PaaS, IaaS, and Cloud to describe the roles and functions of these so-called Systems? You can be forgiven for thinking there's a bit of mixed messaging going on here, and that it's about time someone explained what's going on.
And – perhaps more specifically – why businesses and service providers should at least know the basic 'raison d'être' behind IBM's PureSystems.
Behind every Cloud is Infrastructure hardware and software!
Cloud disassociates computing resources and applications from hardware – via a layer of clever virtualisation and a funky web-based administrative console. As such it's easy to see why the underlying hardware (and systems) is less of a concern and becomes distant from the end-user's computing experience. However hardware and underlying systems are still the engine room to all clouds, and the more mission-critical your cloud computing is – the more important it is to understand the capability of the hardware.
Enterprise-Grade Computing
If you're offering low cost web hosting or chasing down the lowest CPU/hour then stop reading now.
IBM made its name in Enterprise-grade computing, and it's this crucial market segment that IBM continues to serve. Who is "doing" Enterprise-grade Computing? Well, the Enterprises are of course, as are much of the Mid-Market (~200-1000 employees), as are the Managed Service Providers (MSPs), Systems Integrators (Sis), and Outsourcers delivering IT services to these businesses. These are the businesses that IBM has built PureSystems for. If you're offering low cost web hosting or chasing down the lowest CPU/hour then stop reading now.
Is this Vendor "Lock-in" by any other name?
IBM's systems technology business is worth approximately $17.5 Billion per year, so it's clearly a revenue stream that IBM would like to hang on to. Is it threatened by increasing use of Cloud? Yes and no – depending which way you look at it. Is IBM trying to tie down customers to the IBM way of doing things, on the basis of its heritage, brand, past performance, expertise and historic technological leadership via a closed appliance? Absolutely not. PureSystems represents the pinnacle of Enterprise-grade computing built on an open foundation which provides the flexibility necessary for businesses to gain competitive advantage by choosing the application vendor of their choice, and also to allow it to inter-operate with the widest possible range of other software and systems infrastructure.
Competitive Advantage
The premise of PureSystems is to give the Enterprise the best of all worlds (physical / virtual & Cloud) in the simplest format possible. PureSystems is about introducing simplicity, predictability, reliability, performance, and technological advantage to your business. These translate into competitive advantage – which improves your business' revenue and profitability. Fancy words and big promises – but what does this really mean? It means every aspect of the IT Lifecycle is optimised for ease – ease of procurement, ease of deployment, ease of management and ease of support. If you're a fan of 5000 piece puzzles and sitting on a data centre floor surrounded with equipment and cables trying to assemble it into some form of production-ready environment within implausible timescales, then PureSystems isn't for you.
Performance
The engine at the heart of the PureSystems range is called"Flex System" which has more CPU, more RAM, more I/O in less space, requiring less power and less management effort than any other chassis / blade based platform!
Back to Cloud
The engine is the first element which helps me lower my TCO and increase my ROI and TTM. Now how does it get me my Cloud? Hopefully from the ramblings above, you've deduced that PureSystems are appliances designed to enable you to build your own cloud service. What type of cloud service you want will determine what type of PureSystem you want…
If you're a fan of 5000 piece puzzles and sitting on a data centre floor surrounded with equipment and cables trying to assemble it into some form of production-ready environment within implausible timescales, then PureSystems isn't for you.
Basic Infrastructure (as a Service): If you're an Enterprise looking to create a flexible private cloud of VMs for your own use, or a Service Provider looking to create a high performance cloud for shared (public) use – and everything in between – then the optimum platform, built on the Flex System engine is known as PureFlex. This is general purpose and capable of running pretty much any application from any vendor (Microsoft, Oracle, IBM, Open Source, SAP, SAS etc), and supports the widest range of Processors, Networks, Storage, Hypervisors and Operating Systems. PureFlex appliances give you both the hardware and the management tools you need for providing IaaS, courtesy of the Flex System Manager appliance and SmartCloud Management software ( a cloud provisioning and orchestration tool for running cloud across a range of hypervisors, such as VMWare, Hyper-V,KVM and PowerVM).
Platform (as a Service) / PaaS: If you're looking to deliver PaaS to your business or your customers, then PureApplication is the platform to look at. PureApplication adds J2EE (Websphere) and relational database (DB2) and other more sophisticated (cloud) orchestration and platform management capabilities – with the bonus of all you can eat licensing for Websphere and DB2. Not wishing to get too complex at this point, but it also leverages a management construct called Virtual Application Patterns to automate the provisioning of Complex Multi-Tier applications – the same patterns used by IBM's own public cloud (SmartCloud Enterprise).
Database / Analytics / Big Data (as a Service): Finally If you're looking to host transactional and/or analytical databases, then the PureData platform is optimised for such workloads. They make such systems much faster and easier to deploy and in addition have significant price and performance advantages over any other products in the market. The current offerings will shortly be enhanced with a platform for unstructured "Big Data" processing PureData system for Hadoop announced in April '13).
Feather in the cap
The 'feather in the cap' of the PureSystems concept has to be its future-proofing. Those still unclear why they should deviate from a 47u rack of 1u servers should consider the following:
Each slot in a Flex System has exactly the same volume as a 1u server – so you can fit in as much I/O / RAM etc. as you can in a 1u server.
Each slot has 16 x 16 Gbps lines of I/O (256Gbps per slot!)
I/O lanes can be pass through, converged fabric (FCOE), separate LAN / SAN or Infiniband
Slot separators can be configured in any way you like means that you can have a 2-socket, 1 slot node with up to 256Gbps of I/O and 768GB RAM. By way of example(s) you could have:
a 4-socket, 2 slot node with up to 512Gbps of I/O and 1.5TB RAM
a 4 slot V7000 storage node with built in storage virtualisation (to connect to any existing storage) and with real time compression.
a PCI expansion node, a Storage expansion node, a management appliance, or any mixture of the above.
In Summary
The future-proofing capacity and flexibility, combined with its aforementioned ease and simplicity is really what sets PureSystems apart, and hopefully this blog has brought these valuable attributes out from behind the glossy veil of big words and acronyms that IBM is usually associated with!
More Information For more information on IBM PureSystems please contact Alex Rutter – Head of PureSystems Sales at IBM – email – [email protected],