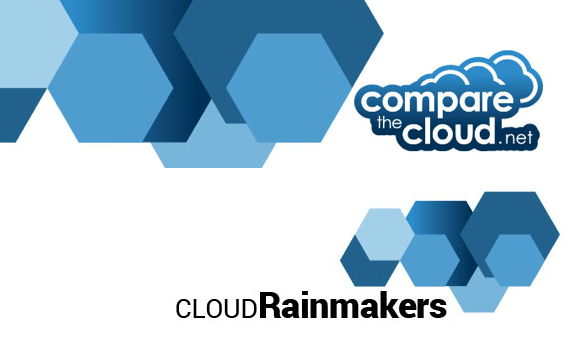 GOLD SPONSORS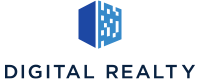 Learn how to accelerate Cloud provision
by making some rain
Monday, 23 June 2014 at The Smeaton Vaults, The Brewery, London
Rainmaker (noun) American expression: a person who generates income for a business or organization by brokering deals or attracting clients or funds.
Spend an afternoon learning how to make rain with the Cloud
Join Compare the Cloud on the 23rd of June and get an insight and understanding of how to sell Cloud services and products. Make a material difference to your customers and business from some of the industry's leading experts.
Speakers include
Steve Pearce, Vice President – Business Innovation for Arrow ECS EMEA
Bernard Geoghegan, Senior VP and MD, EMEA, Digital Realty
Doug Clark, Cloud Leader for IBM UK and Ireland
Jonathan Wisler, General Manager EMEA at SoftLayer an IBM Company
Details
Date: 23rd June 2014
Time: from 1pm to 5.40pm
Venue: The Smeaton Vaults, The Brewery, Chiswell Street, London EC1Y 4SD
Register today
There are a limited number of places for this event use the form below to register for your guaranteed place.
// 40) return;
mce_preload_checks++;
try {
var jqueryLoaded=jQuery;
} catch(err) {
setTimeout('mce_preload_check();', 250);
return;
}
var script = document.createElement('script');
script.type = 'text/javascript';
script.src = 'http://downloads.mailchimp.com/js/jquery.form-n-validate.js';
head.appendChild(script);
try {
var validatorLoaded=jQuery("#fake-form").validate({});
} catch(err) {
setTimeout('mce_preload_check();', 250);
return;
}
mce_init_form();
}
function mce_init_form(){
jQuery(document).ready( function($) {
var options = { errorClass: 'mce_inline_error', errorElement: 'div', onkeyup: function(){}, onfocusout:function(){}, onblur:function(){} };
var mce_validator = $("#mc-embedded-subscribe-form").validate(options);
$("#mc-embedded-subscribe-form").unbind('submit');//remove the validator so we can get into beforeSubmit on the ajaxform, which then calls the validator
options = { url: 'http://comparethecloud.us6.list-manage2.com/subscribe/post-json?u=b8f364073087264d6116e3182&id=321ccec8eb&c=?', type: 'GET', dataType: 'json', contentType: "application/json; charset=utf-8″,
beforeSubmit: function(){
$('#mce_tmp_error_msg').remove();
$('.datefield','#mc_embed_signup').each(
function(){
var txt = 'filled';
var fields = new Array();
var i = 0;
$(':text', this).each(
function(){
fields[i] = this;
i++;
});
$(':hidden', this).each(
function(){
var bday = false;
if (fields.length == 2){
bday = true;
fields[2] = {'value':1970};//trick birthdays into having years
}
if ( fields[0].value=='MM' && fields[1].value=='DD' && (fields[2].value=='YYYY' || (bday && fields[2].value==1970) ) ){
this.value = ";
} else if ( fields[0].value==" && fields[1].value==" && (fields[2].value==" || (bday && fields[2].value==1970) ) ){
this.value = ";
} else {
if (/[day]/.test(fields[0].name)){
this.value = fields[1].value+'/'+fields[0].value+'/'+fields[2].value;
} else {
this.value = fields[0].value+'/'+fields[1].value+'/'+fields[2].value;
}
}
});
});
$('.phonefield-us','#mc_embed_signup').each(
function(){
var fields = new Array();
var i = 0;
$(':text', this).each(
function(){
fields[i] = this;
i++;
});
$(':hidden', this).each(
function(){
if ( fields[0].value.length != 3 || fields[1].value.length!=3 || fields[2].value.length!=4 ){
this.value = ";
} else {
this.value = 'filled';
}
});
});
return mce_validator.form();
},
success: mce_success_cb
};
$('#mc-embedded-subscribe-form').ajaxForm(options);
});
}
function mce_success_cb(resp){
$('#mce-success-response').hide();
$('#mce-error-response').hide();
if (resp.result=="success"){
$('#mce-'+resp.result+'-response').show();
$('#mce-'+resp.result+'-response').html(resp.msg);
$('#mc-embedded-subscribe-form').each(function(){
this.reset();
});
} else {
var index = -1;
var msg;
try {
var parts = resp.msg.split(' – ',2);
if (parts[1]==undefined){
msg = resp.msg;
} else {
i = parseInt(parts[0]);
if (i.toString() == parts[0]){
index = parts[0];
msg = parts[1];
} else {
index = -1;
msg = resp.msg;
}
}
} catch(e){
index = -1;
msg = resp.msg;
}
try{
if (index== -1){
$('#mce-'+resp.result+'-response').show();
$('#mce-'+resp.result+'-response').html(msg);
} else {
err_id = 'mce_tmp_error_msg';
html = '
'+msg+'
';
var input_id = '#mc_embed_signup';
var f = $(input_id);
if (ftypes[index]=='address'){
input_id = '#mce-'+fnames[index]+'-addr1′;
f = $(input_id).parent().parent().get(0);
} else if (ftypes[index]=='date'){
input_id = '#mce-'+fnames[index]+'-month';
f = $(input_id).parent().parent().get(0);
} else {
input_id = '#mce-'+fnames[index];
f = $().parent(input_id).get(0);
}
if (f){
$(f).append(html);
$(input_id).focus();
} else {
$('#mce-'+resp.result+'-response').show();
$('#mce-'+resp.result+'-response').html(msg);
}
}
} catch(e){
$('#mce-'+resp.result+'-response').show();
$('#mce-'+resp.result+'-response').html(msg);
}
}
}
// ]]>